K-12 Standard Reunification Method Toolkit
3.3 Staging the Reunification Site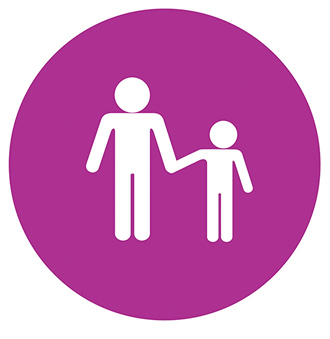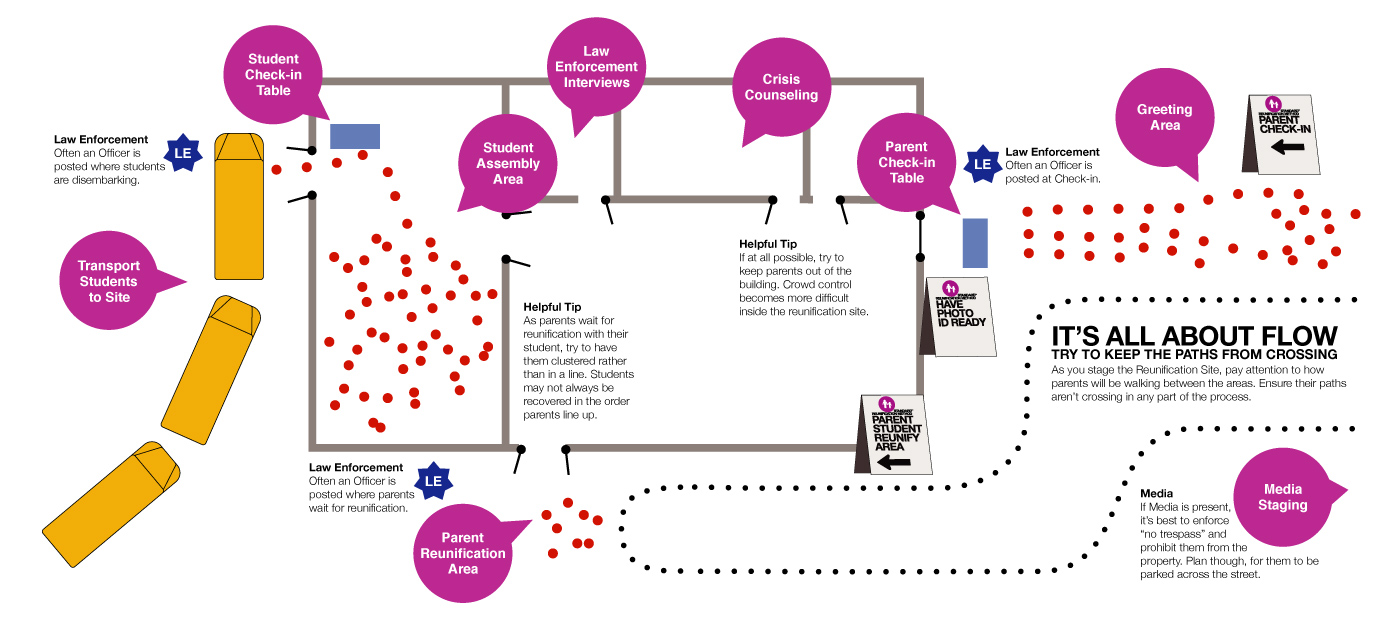 (Click above image to view/download full diagram.)
ASSEMBLY AREA
Students Enter Out of Parental View
Students are transported to the Reunification Site and are then directed to the Student Assembly Area. Often this is a cafeteria or gymnasium. Upon arrival, students are verified against a master roster.
It is important that students are not in view of their parents when exiting the bus and entering the reunification site.
GREETING AREA
Parents Are Met Here
As parents arrive, signage directs them to Parent Check-in Table. Greeters begin the process by asking parents to complete the Reunification Card.
CHECK-IN TABLE
Set Up Multiple Lines
Establish parallel check-in lines based on first initial of last name. Checkers verify ID and custody.
REUNIFICATION AREA
Parent Student Reunification
As their tasks are completed, Greeters and Checkers can be reassigned as Reunifiers.