K-12 Standard Response Protocol Toolkit
2.5 Hold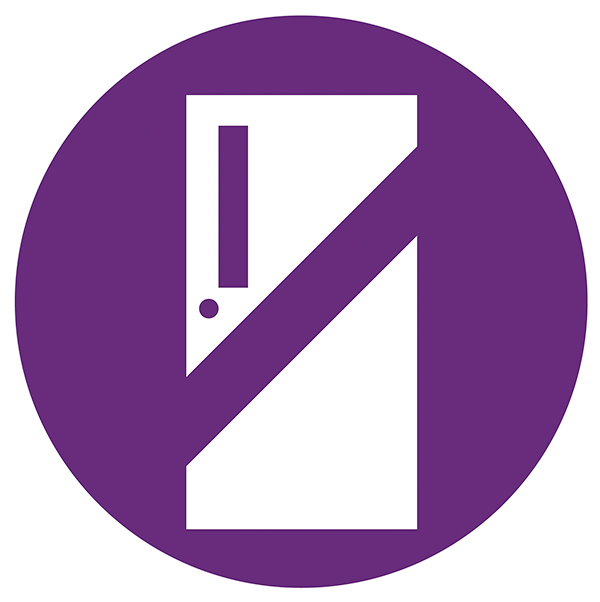 Hold In Your Classroom
There may be situations that require students to remain in their classrooms. For example, an altercation in the hallway may demand keeping students out of the halls until it is resolved. There may be a need for students who are not in a classroom to proceed to an area where they can be supervised and remain safe.
Public Address
The public address for Hold is: "Hold in your classroom" and is repeated twice each time the public address is performed. Be aware if there is a need to add additional directives for any students that are not in a classroom, at lunch or some other location where they should remain until the hold is lifted.
"Hold in your classroom.
Hold in your classroom."
Actions
Students and teachers are to remain in their classroom, even if there is a scheduled class change, until the all clear is announced.
It is suggested that prior to locking the classroom door, teachers should rapidly sweep the hallway for nearby students. Additionally, teachers should take attendance, note the time, and conduct business as usual.
Incident Command System
The School Incident Command System should be initiated.
Responsibility
Typically an administrator is responsible for initiating an Hold. There may be instances where a teacher or staff member recommends it to administration.
Preparation
Student, teacher, and administrator training.
Drills
Hold should be drilled at least once a year.
Contingencies
Students are trained that if they are not in a classroom they should try to identify the nearest classroom and join that class for the duration of the Hold.
Public Address Protocol
The public address is repeated twice each time the public address is performed.
The following represents the Public Address for The Standard Response Protocol:
Lockout! Get Inside. Lock outside doors
Lockdown! Locks, Lights, out of sight
Evacuate! To a Location
Shelter! For Hazard Using Safety Strategy
Hold! In your classroom
Classroom Posters
Part of a school's commitment to SRP is displaying posters in classrooms, libraries, cafeterias, gymnasiums auditoriums and hallways.
The Foundation recognizes that this commitment may impact printing budgets and consequently asks that schools or districts commit to a time frame when poster installation can be completed.
Download and Print Posters by clicking here.
Cell Phones
It is not uncommon for school administrators to ban cell phone use during a lockdown. Parent instincts may be at odds with that ban. Often, one of the first things a parent will do when there is a crisis in the school is text their child.
In evaluating actual lockdown events, the initial crisis may only take minutes. After the threat is mitigated, Law Enforcement typically clears the school one classroom at a time. This process may take significant time. During this time, both parents and students can reduce stress through text communications.
There is also an opportunity to ask the students to text their parents with crafted messages. For example, "Pick me up at Lincoln Elementary in one hour. Bring your ID."
Training Resources
The Foundation can provide on site training and has worked with a number of organizations in providing train the trainer sessions. Visit the Foundation Website for more information about training.
Program Review
Reviewers of this material are available contact at the Foundation Website.
SRP Review Committee
The SRP is locked at Version 2.1. Substantive changes can now only be made after committee review. Change requests can be emailed to srp_rfc@iloveuguys.org. Please include all of your contact information.