School Safety Spotlight Program
Overview of Recipients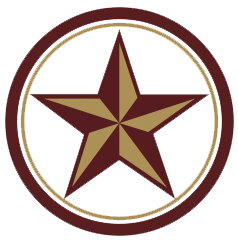 - indicates an overall recipient for fiscal year.
Officer Nicole Emidy, Katy ISD
Outstanding Individual Service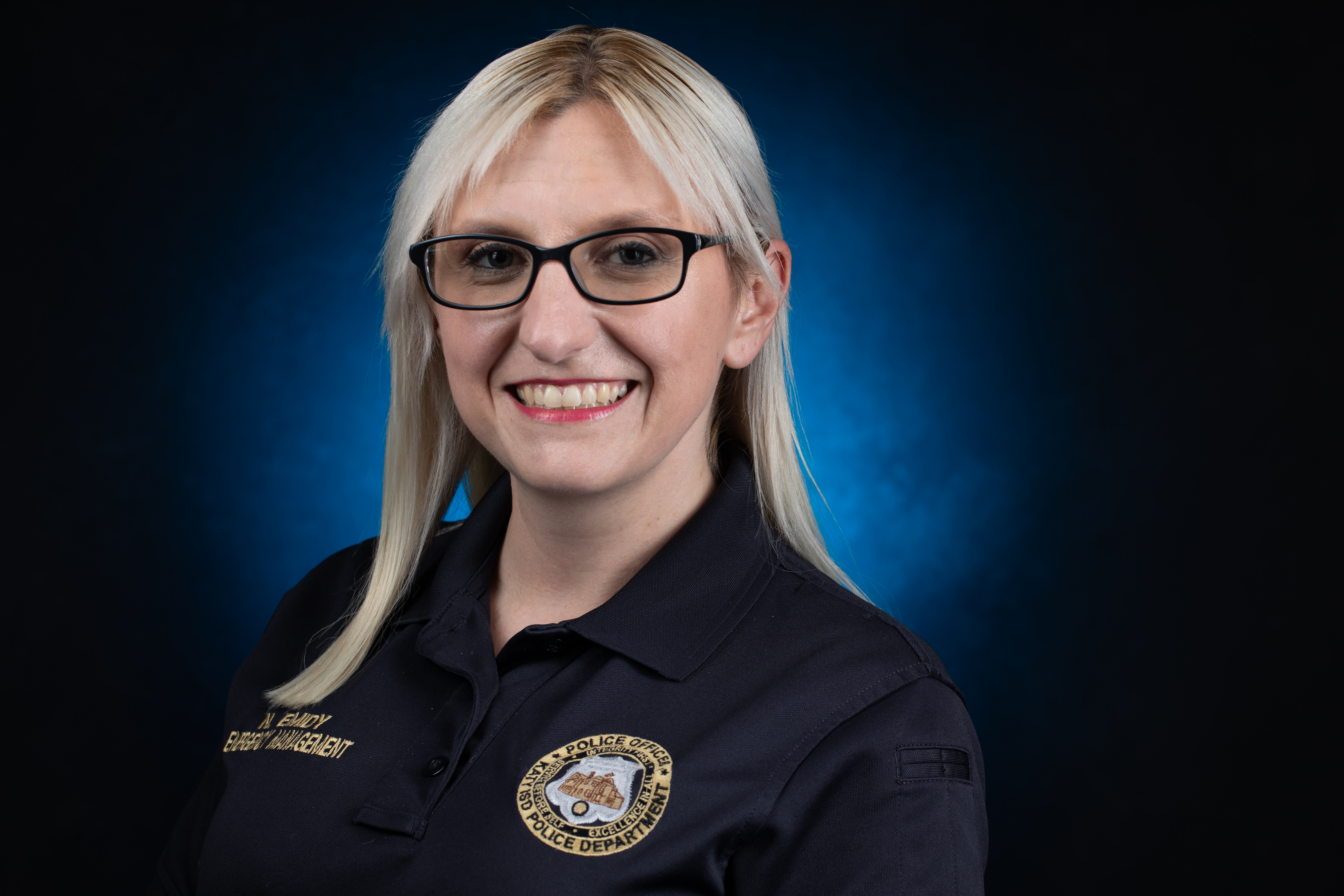 When Katy ISD tasked Assistant Emergency Management Coordinator, Officer Nicole Emidy, with updating the district and campus emergency operations plans (EOPs), she met with members of the special education department, then developed a special needs annex for the district EOP and a method for quickly identifying classrooms that include students with special needs.
As an officer, Nicole was able to describe to staff members how officers may enter an area during an emergency, get feedback on how their students might react to such an incident, and use the feedback to train officers in her department and other first responders.
Nicole implemented the practice of adhering orange triangles to the doors of self-contained classrooms serving students with special needs on every campus. These triangles alert first responders that the students may need additional assistance during an emergency. Nicole integrated this method into the EOP and has made it a part of her training for first responders.
In addition, Nicole devised a way to repurpose strobes used for door-propped-open alarms to create a visual cue for students who are deaf that a lockdown has been initiated.
"I have the privilege of working in a school district that prioritizes safety and inclusion for all students and staff. I've had the honor to work with members of the district's Special Education Department and the dedicated Katy ISD police officers to identify methods to meet the needs of students and staff while promoting a safe and secure environment. The implementation of the special needs annex and the application of the orange triangles acknowledges and protects unique student needs as well as ensures the safety of students, staff, and first responders in the event of an emergency." - Officer Nicole Emidy
New Tech High @ Coppell Fuze Class, Coppell ISD
Student-Led Groups or Programs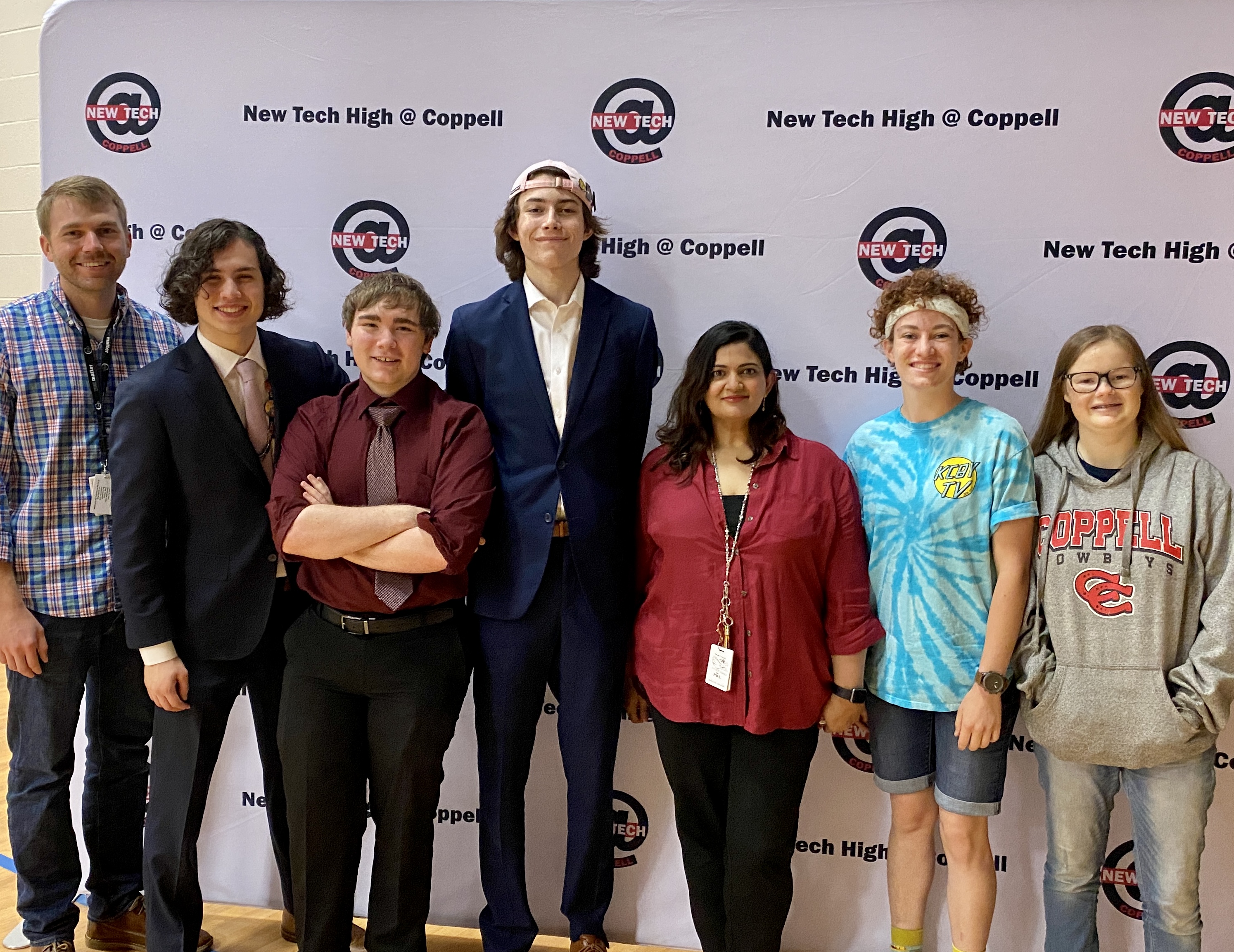 The New Tech High @ Coppell Fuze Class creates videos to help students learn about school safety. The class collaborates with the New Tech High @ Coppell Networking Captains to create a video and present it to the school during networking time. This year the class created a video showing what to do and not to do during a fire drill to help students learn about safety in a light humorous way. The class took a scene from the famous show, "The Office," and re-created a scene about what not to do when the fire alarm goes off. The video also addressed the proper procedures.
The short informational film was created, written, directed, and filmed by Fuze students and overseen by New Tech High @ Coppell Facilitator, Kaleb Broadstreet (educator) and Assistant Principal, Raheela Shaikh. The students involved in the making of this video are James Goode, Hannah Deavenport, Abigail Turner, Sam Petty, Jacob Granada, and Cole Ramirez.
Fire Drill
"At New Tech High @ Coppell, student voice is one of the pillars of our school. Learners contribute to the decision-making process, are active participants, and campus leaders. Every year, the Fuze (Audio/Video production) learners create a safety video to present to the school during Networking. This year they decided to recreate a scene from the TV show, The Office. Learning about safety from their peers helps learners feel more connected, mitigates concerns, and initiates constructive dialogue." - Raheela Shaikh, Assistant Principal
Chief Jeffrey Yarbrough, Round Rock ISD Police Department
Positive School Climate and Prevention Programs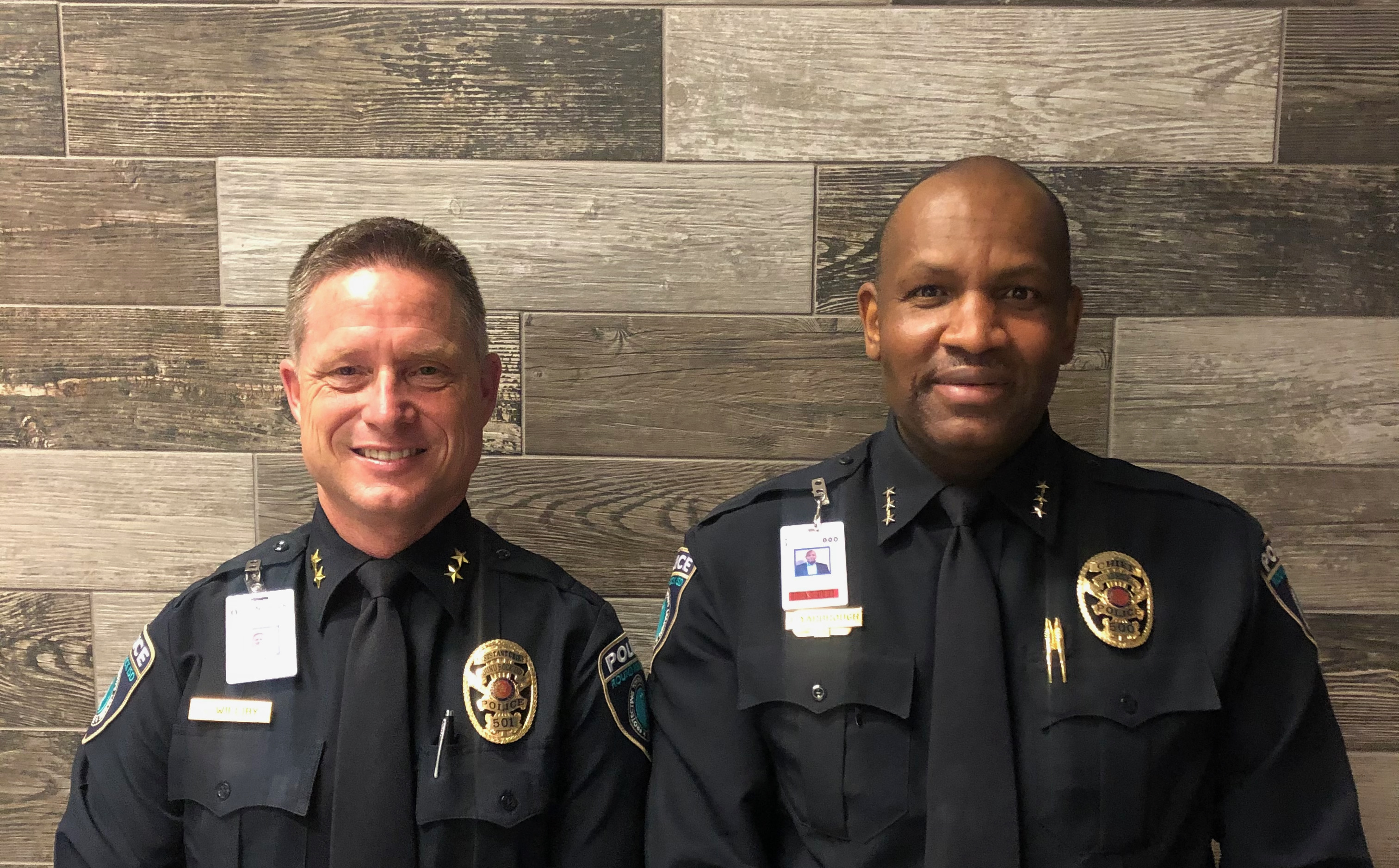 The Round Rock ISD Police Department (PD) created a school policing model called the Four Pillars of School Policing. The model includes school safety, racial equity, behavioral health, and student advocacy.
A Behavioral Health Services Department inside the police department provides case management and wrap around services to families to ensure that student needs are met. The Behavioral Health Services Department oversees five mental health clinics that operate on Round Rock ISD high school campuses. The Round Rock ISD PD employs ten social workers who work alongside Round Rock ISD police officers. Chief Jeffrey Yarbrough (right), pictured here with Assistant Chief Jim Williby (left), utilizes social workers and behavioral health resources to ensure that officers are trained to utilize campus and district resources to find non-law enforcement solutions to properly address student needs.
"There are concerns in communities around the country regarding traditional policing practices. People are looking for change and transformative solutions. The Round Rock ISD Police Department has redefined school policing with the Four Pillars of School Policing model. Safety and security, which includes areas such as building security and officer training is vitally important, but it is only one of the approaches we use. We also focus on behavioral health.
Additionally, we focus on equity which is important because we serve a highly diverse school district. Every single student possesses cultural capital and value, and we ensure that our policing practices do not create disproportionality but provide equitable outcomes for all students. We also focus on student advocacy because we're not in the business of writing tickets or arresting students for reckless, irresponsible, and adolescent behavior. We rely on resources other than the criminal justice system to help students so that negative juvenile actions and behaviors do not follow them into adulthood. We have opened the door to post-modern policing, and we believe what we are doing in Round Rock ISD will be a model for school policing nationwide." - Chief Jeffrey Yarbrough
Rachael Freeman, Coppell ISD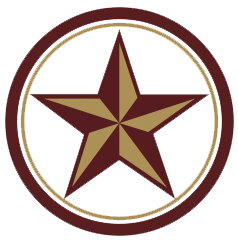 Collaborative Community Partnerships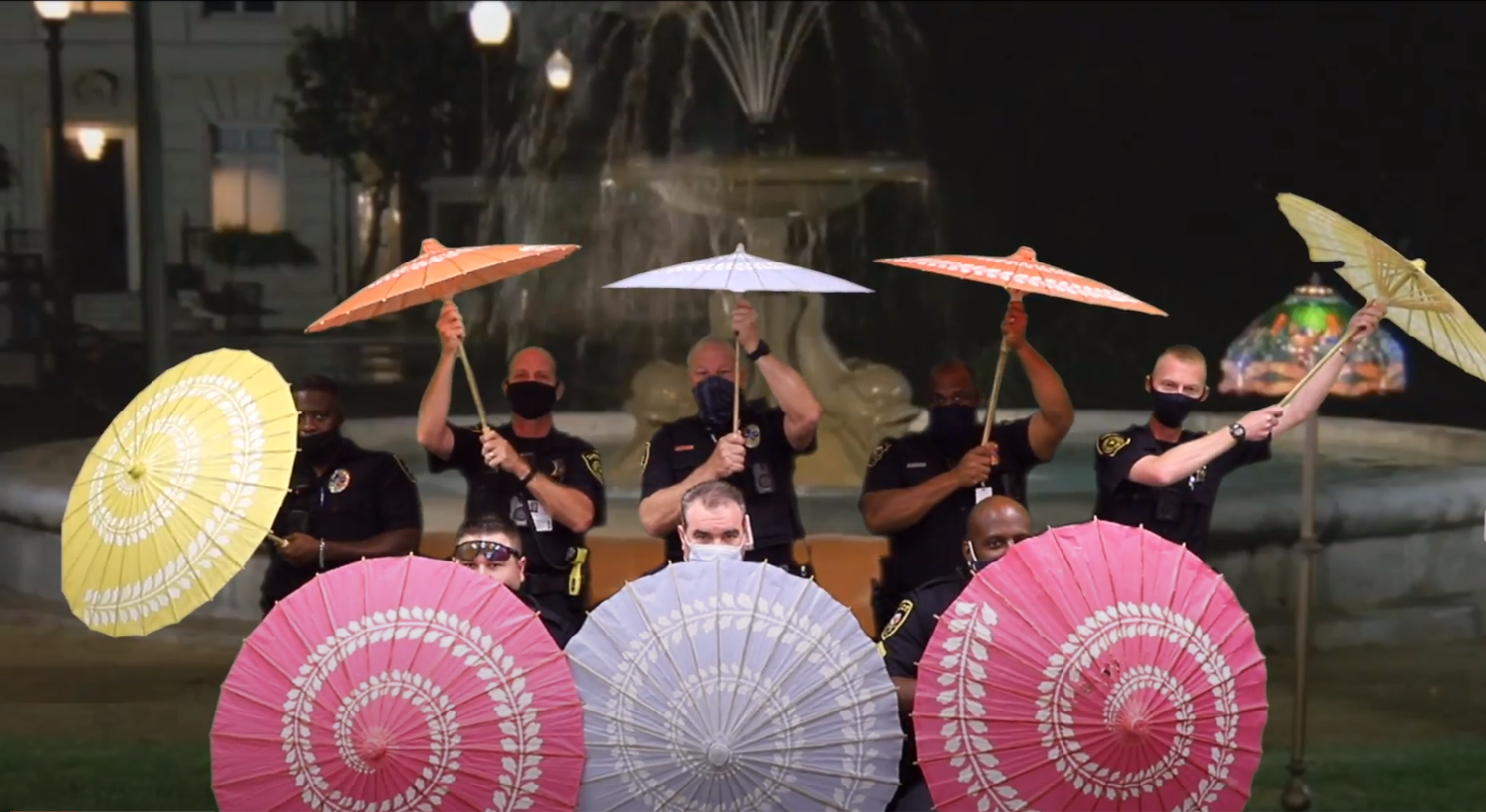 Challenged with the goals of keeping students safe while at home during virtual learning and keeping officers/deputies engaged with those students, Rachael Freeman, Coordinator of Safety for Coppell ISD (CISD), the Coppell Police Department (CPD) School Resource Officers, and the Dallas County Sheriff's Office School Resource Deputies created a short video describing how to use the CISD and CPD tip lines.
With the theme and concept that the school resource officers "will be there for you" because officers are your FRIENDS, the video shows students how to contact their assigned SRO/SRD through the tip lines if they need help or do not feel safe. Both tip line apps are available on students' school issued iPads.
Empowering students to have a relationship with a mentor is a proven practice, and the team wanted to create something innovative that would make students laugh and show that officers are humans who have the desire to help students feel safe while engaged in online learning.
SROs and SRDs are your F.R.I.E.N.D.S.
"As a school-based law enforcement officer, my favorite part of the job was the opportunity to build and maintain relationships with the staff and students that I served. Now more than ever, SBLE must realize that a single interaction with a parent or student may be the guiding perspective that the individual holds for all law enforcement officers. As the Coordinator of Safety and Security for Coppell ISD, I still have that ability to build and maintain relationships, but now for the entire district. I thrive on the opportunity to showcase what great officers are doing within our district." - Rachael Freeman
Tatum Reeves, Christoval ISD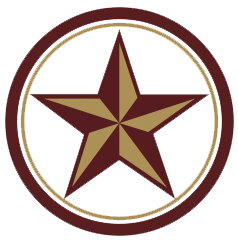 Student-Led Groups or Programs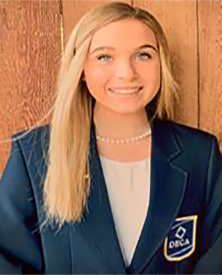 Tatum Reeves, a student at Christoval High School, attended the "I Love U Guys" Foundation's Standard Response Protocol (SRP) training. She then organized a project to lead SRP training for Christoval ISD and community partners and to build go-kits for all classrooms. The entire district participated in the training, which was hosted by local law enforcement and the community church.
Tatum created a video presentation that she shared with Education Service Center 15, the State Title IV Initiative group and the "I Love U Guys" Foundation. The 14-minute video explains the SRP and communicates how all schools, but especially rural schools, can build a positive school culture around school safety. In addition, every classroom in Christoval ISD has a go-kit with Stop the Bleed and first aid supplies as well as other safety items.
Christoval ISD - Safety Presentation
"School Safety is important because our school is our second home." - Tatum Reeves
Roy Laughlin, San Antonio ISD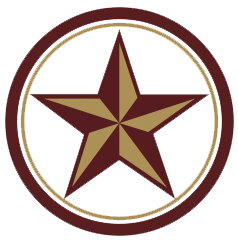 Staff Development and Training
Roy Laughlin is a Safety Specialist for the San Antonio Independent School District (SAISD). He oversees safety and risk management programs for SAISD's 260 school buses and 250 white fleet vehicles. Under Mr. Laughlin's leadership, SAISD has experienced a steady and notable decrease in the number of school bus and fleet accidents. He uses previous year accident data for comparative analysis to identify and isolate trends, and then uses this data in monthly training sessions with employees to mitigate repeat accidents.
Mr. Laughlin managed a school bus "Road-e-o" driving skills test, an event that enabled bus drivers to demonstrate their professionalism, skill, and dedication to pupil transportation in a fun and creative driving obstacle course. He is also a believer in employee recognition, celebrating drivers through a beginning of the year ice cream social and the Transportation Department's annual recognition ceremony of bus drivers with no accidents. These employees receive a certificate and uniform shirt with an "accident free" patch. Mr. Laughlin has brought innovation to his approach to safety which is infectious to everyone he meets.
"I enjoy safety training because this is training that you receive at work and it also transfers to your life. You take the information home and take it to other jobs and keep the information forever. Safety never leaves you. I also enjoy when someone comes up to you and says that what they learned in the training really became a part of their life lesson." - Roy Laughlin
Dr. Xochitl Rodriguez, Fort Bend ISD
Outstanding Individual Service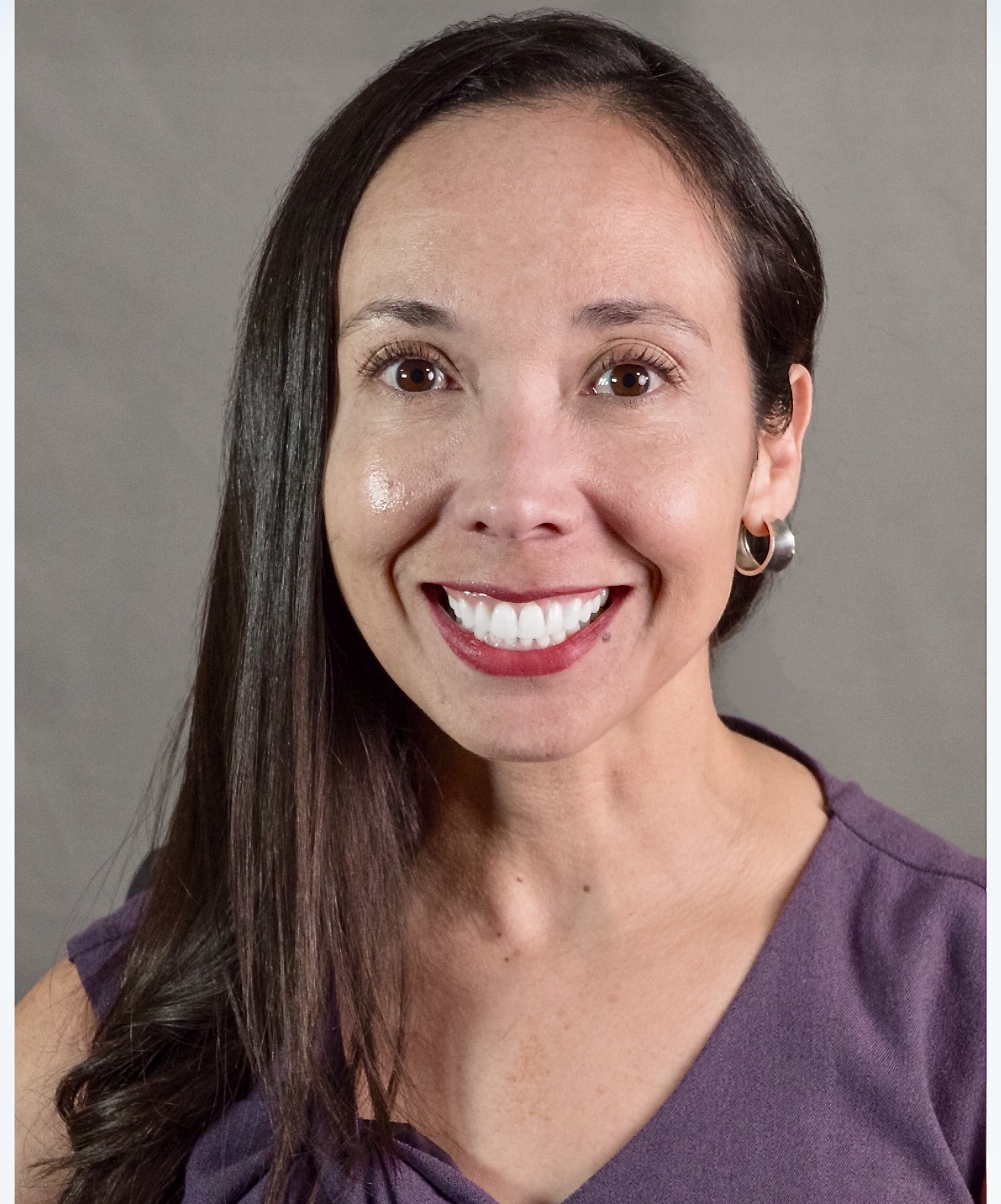 Dr. Xochitl Rodriguez is the Assistant Superintendent of Student Affairs in Fort Bend ISD. Under her leadership, the district has developed a comprehensive threat assessment program, including an escalation procedure with highly trained mental health professionals to not only give immediate response and guidance to campuses but also to be on call with the Fort Bend ISD Police Department in cases of threats after hours.
Fort Bend ISD has partnered with Sandy Hook Promise to implement programs such as Start with Hello, SAVE (Students Against Violence Everywhere) Promise Clubs, and the See Something, Say Something App. Students can also use the Fort Bend ISD tip line to report concerns.
Dr. Rodriguez has ensured that every program in her division related to school safety (teen dating violence, threats, bullying, harassment/sexual harassment) all use evidence-based practices. Dr. Rodriguez's leadership, vision, and insight drive the actions taken by campuses and campus leaders to keep the district a safer place.
"The work that has been accomplished could not have been done without a team of individuals that seek to make students the core of everything we do. From threat assessment, discipline, and Title IX issues, as a team, we seek ways to be innovative, thoughtful, and always equitable in how we meet the needs of every student. Together, we will continue to implement and assess our programs to ensure continuous improvement. I really enjoy working with a team that is as dedicated and willing to dream big with me!" - Dr. Xochitl Rodriguez
San Marcos Academy
Collaborative Community Partnerships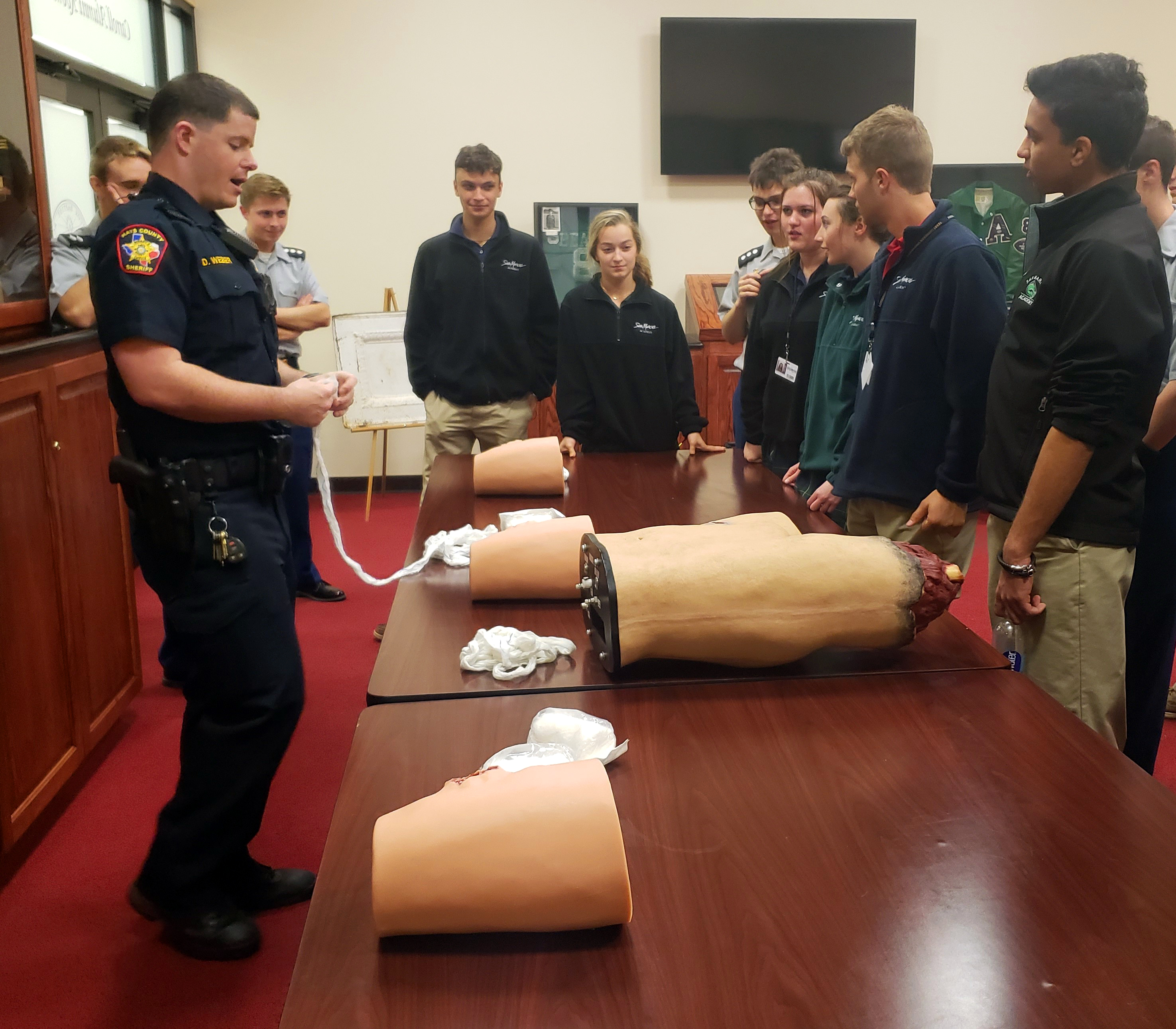 The San Marcos Academy (SMA) is a K-12, private and boarding school located in Hays County which currently enrolls 332 students, including 70-100 boarding students annually. SMA's president, Dr. Brian Guenther, is dedicated to meeting and surpassing all safety standards set by current public and private schools.
SMA works to create and build partnerships with local first responder agencies and health care providers, providing up to date education on threat assessment, prevention, and response. SMA partners with the Hays County Sheriff's Office to conduct a nighttime lockdown drill, in addition to drills during school hours. This drill highlights challenges specific to boarding schools and provides the next steps in preventing or responding to after-hours critical incidents on a boarding school campus.
Realizing that many private schools are falling below the ever-increasing public school safety standards, SMA created the first annual "Texas Private School Safety Conference" planned for June of 2020. Although the conference had to be postponed because of the COVID-19 pandemic, when it is rescheduled, it will address three identified potential weaknesses in school safety that are common among private schools: infrastructure, technology, and education.
"Because the well-being of our students and staff is our highest priority, San Marcos Academy has actively sought and maintained partnerships with safety-minded individuals and organizations throughout Hays County. Led by our School Resource Officer, we have collaborated with the Hays County Sheriff's Office, the ALERTT Center at Texas State University, and numerous other local and state agencies to build a multi-faceted school safety program that promotes awareness, provides training, and grants peace of mind to our campus community." - Brian N. Guenther, Ed.D., San Marcos Academy President
Pat Lamb, Garland ISD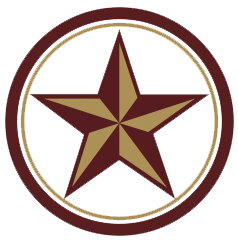 Outstanding Individual Service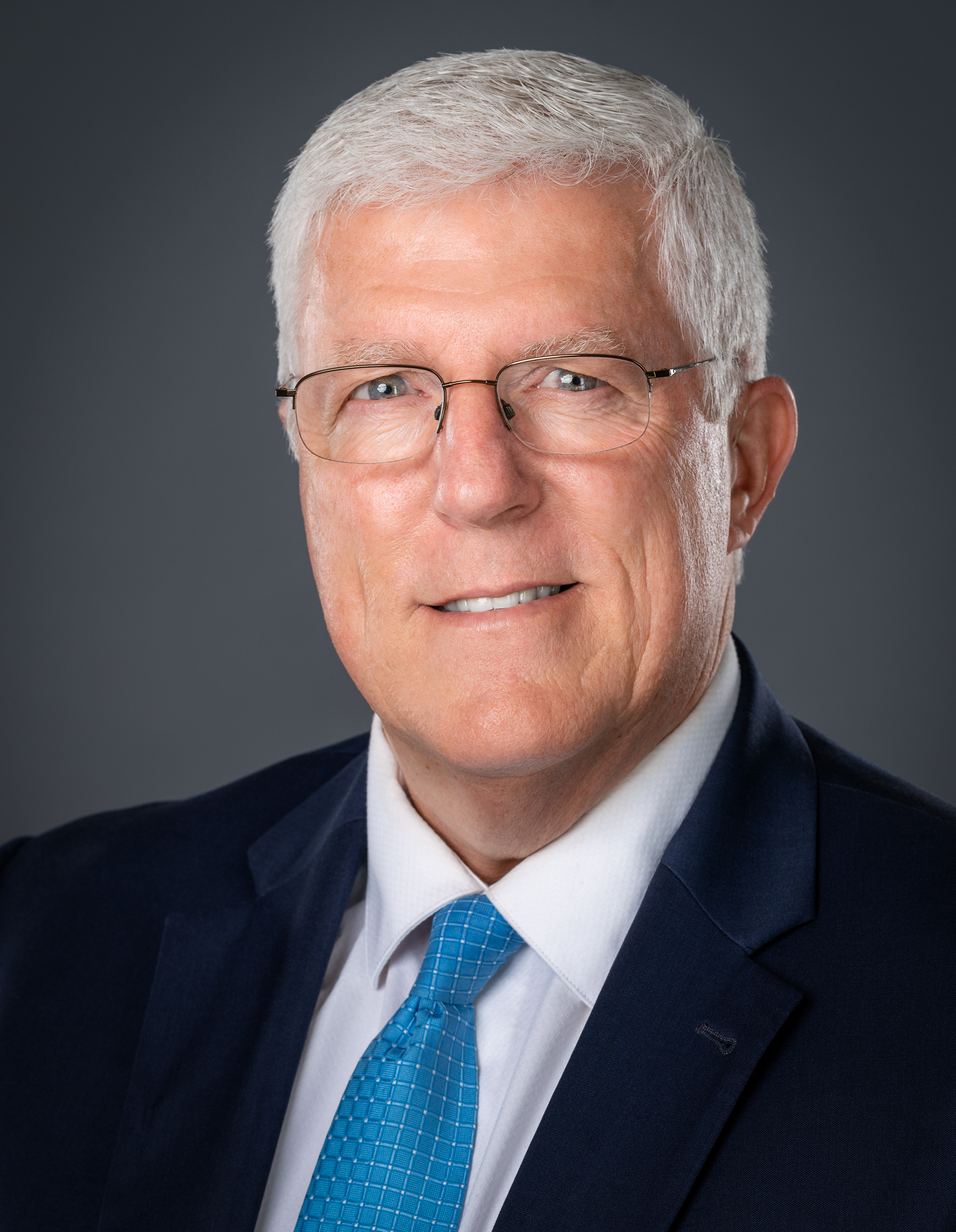 Garland ISD Director of Safety & Security, Pat Lamb, has dedicated 24 years to keeping students, staff, and community members safe. He single-handedly introduced the entire region to the Standard Response Protocol (SRP) from the "I Love U Guys" Foundation when he invited John Michael Keyes to present in Garland in August of 2015.
Mr. Lamb launched the Anonymous Alerts App, which provides anonymous reporting of more than 50 issues by students, parents, and staff. He has also implemented and ingrained into the district culture something he calls "PAT":
Positive engagement immediately with unbadged visitors.
Anyone is empowered to call a lockdown.
Teach with classroom doors locked.
He involves every stakeholder in the school organization (from custodian to bus driver to community senior citizen and superintendent) in safety procedures. With his staff, Mr. Lamb ensures that every aspect of school safety is measured and tested. He goes above and beyond to continually monitor the quality, performance, and reliability of safety procedures, thereby, saving lives.
"I'm surrounded by a district full of professionals who believe in security first. Our thought is that students and teachers will perform at their highest level when they feel safe. To that end, we've implemented a robust security system with highly dedicated security officers, many of whom are former military and law enforcement members. Our school board and senior staff are resolved to do whatever is necessary to ensure this safety and security remains foremost." - Pat Lamb
Cypress-Fairbanks ISD - Mental Health Intervention Team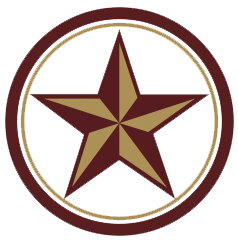 Positive School Climate and Prevention Programs
The Cypress-Fairbanks ISD multidisciplinary Mental Health Intervention Team (MHIT) supports mental health, well-being, and safety initiatives throughout the community and focuses on building capacity across all campuses to respond to both risk of suicide and threats of violence. The team established an internal Mental Health Support Line available to all staff members to help resolve mental health crises in the moment. When a phone consultation is insufficient, MHIT will send a response team, made up of a licensed mental health provider and a mental health officer, to directly support the concern at the campus or student's home.
MHIT also developed several programs that directly engage students, staff, and the broader community in promoting positive mental health and safety. These programs include training presentations, weekly mental health roundtable discussions, and office hours by Zoom for staff; the support of student efforts to spread factual information about mental health and activities to reduce the stigma surrounding mental illness for students; and a bimonthly Facebook Live interview series and Mental Health Fair for the community.
"We feel fortunate that we're in a position to support school safety at all levels, from the individual to the system." - MHIT Team
Clear Creek ISD Students for Safety
Student-Led Groups or Programs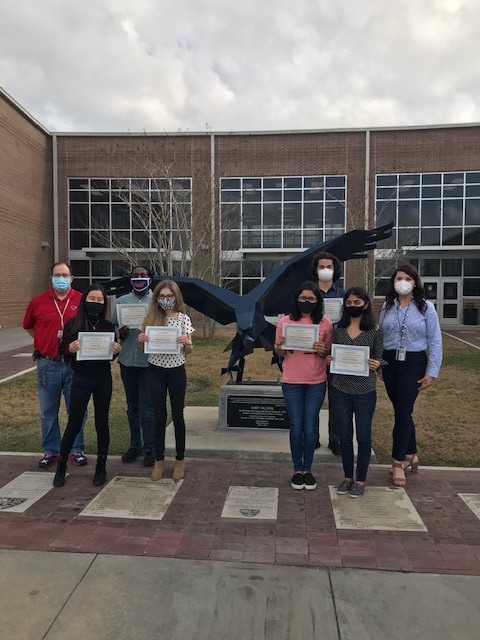 Clear Creek ISD Students Zahra Virani, Adam Colman, Sophie Snapp, Esther Jin, Sarayu Parthasarathy, and Surya Chinnappa helped form CCISD Students for Safety, a group of students from Clear Lake, Clear Brook, and Clear Springs high schools. This student committee used research-based practices from the CDC and researched data from infectious disease specialists to extend research-based recommendations to district and campus administrators as they planned to transition from online learning to hybrid options for the 2020-2021 school year.
The students worked tirelessly to research and gather data to safely reopen their campuses. They returned before school started and walked buildings, met with campus administrators, and devised a plan for one-way hallways, classroom seating arrangements, and lunch seating that minimized adjacencies to protect everyone.
The group produced a video that addressed common questions in a meaningful way. Their research-based presentation enabled students to buy into the messages being delivered as the district transitioned learning back on to campuses.
Back to School 101 - CCISD Students For Safety
"My favorite aspect of being a part of the CCISD Students for Safety Executive Committee has been making new friends through a commitment to shared values and a passion to make a positive difference in the world. Each member of the executive committee brought different talents and experiences, and pooling our skills together, we were able to amplify our impact. I played a major role in creating policy proposals and helping strategize our communications with district leaders to establish a collaborative relationship. Other leaders in the group who had strengths in community outreach were able to amass a social media following of over 800 and use this platform to spread important safety information to the community. Still others coordinated efforts to assemble and donate 1200 face shields to the district." - Adam Coleman, CCISD Students for Safety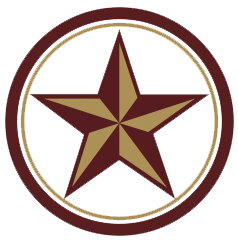 - indicates an overall recipient for fiscal year.