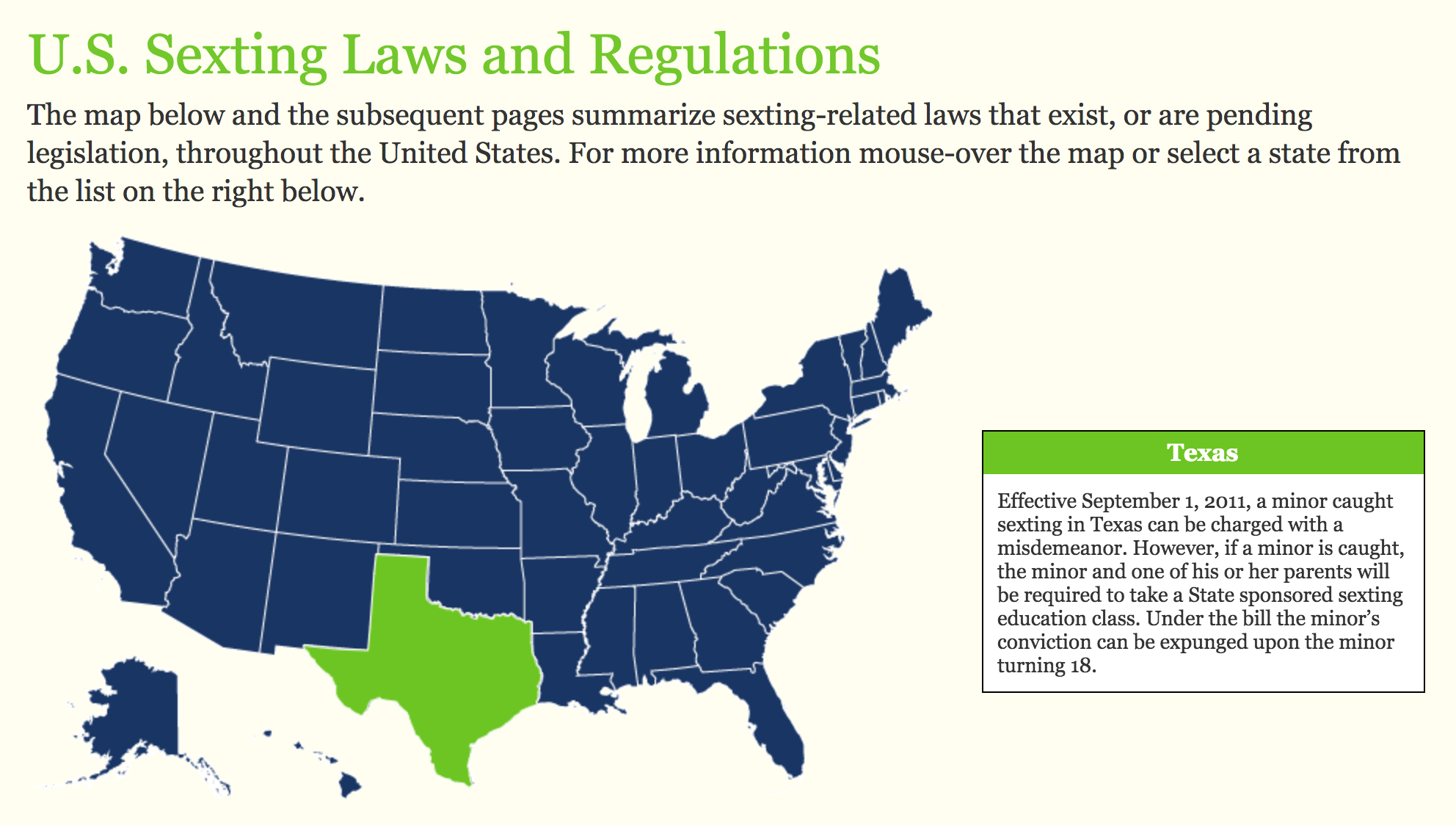 In the past, sexting, bullying or harassment may have been minimized, not taken seriously, or swept under the rug. However now, the policies below are MANDATORY for every school district in Texas. The 15 procedures below represent 100's of pages and thousands of hours of work to address this issue.
Texas school personnel have additional regulations that cover bullying:
21.451 Staff development requirements
25.0342 Transfer of students involved in bullying
28.002 Required curriculum
37.001 Student code of conduct
37.083 Discipline management policies; sexual harassment
37.0832 Bullying prevention policies and procedures
37.123 Disruptive activities
37.123 Disruptive classes
37.152 Personal hazing offense
37.153 Organization hazing
37.154 Consent, not a defense
37.155 Immunity
37.156. Offenses in addition to other penal provisions
37.157 Reporting by medical authorities
37.217 Community education relating to internet safety
If you would like to read the complete policies listed above you may do so at the Texas Education Agency website https://tea.texas.gov/26 (or you can take our word for it). No education professional is going to risk their career to cover a bully's actions.
Texas Health and Safety Code Annotated §161.32527
Mental health promotion and intervention, substance abuse, and suicide prevention.
Holding Parents Responsible28
There has been an increase, nationally, in lawsuits against school districts for bullying. In Texas, parents of bullying students may also be held accountable. The lengthier the child's proven history of harassment, the more compelling the argument that the child's parents should have intervened.