Training, Drilling, and Exercising Toolkit
1.0 Emergency Management Training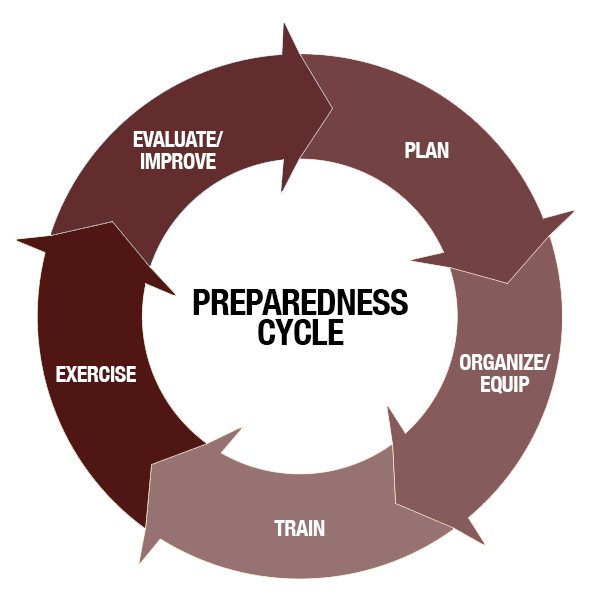 As a key component of the Preparedness Cycle, all stakeholders should receive training on the campus/district's emergency response practices and staff should complete appropriate training in the National Incident Management System (NIMS) and Incident Command System (ICS).
The Texas Unified School Safety and Security Standards (TUSSSS) provide a set of criteria to assist school districts in developing and implementing a comprehensive emergency management program in keeping with laws, mandates, directives, and best practices. The Standards are mapped to the four phases of emergency management: Mitigation/Prevention, Preparedness, Response, and Recovery, as required by TEC 37.108. Specifically, Standard 2.7 states that the district should educate all stakeholders about the district's safety and emergency management practices.
The complete TUSSSS Toolkit can be accessed using the link below.
Texas Unified School Safety and Security Standards
Training needs for those individuals tasked within the EOP will vary. Depending on their role and function, some individuals may require additional training, such as training in ICS/NIMS, first aid, CPR/AED, threat assessment, and emergency planning for individuals with disabilities or access and functional needs.
This section will present best practices and suggested guidance for implementation toward establishing an effective, ongoing training regimen to support a district's EOP.