School Safety Spotlight Program
Overview of Recipients
Jayme Petersen, PALS Teacher, and Stephanie Jess, Student Council Sponsor, Brazosport ISD
Student/Peer-Led Groups and/or Programs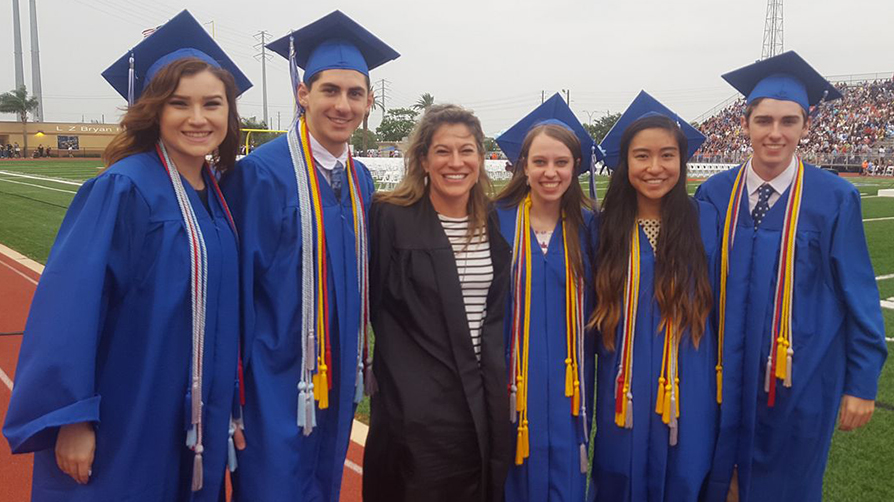 Students from the Brazosport ISD worked on a Prom Promise program to educate their peers, as well as parents and local businesses, about the dangers of drinking and driving. Students collaborated with the Bay Area Council on Drugs and Alcohol, Brazosport ISD Police, organization sponsors, campus administrators, and the District's Prevention Coordinator to develop the knowledgebase needed to effectively provide education about the dangers of drinking and driving. Students selected prom weekend as their campaign focus because of increased peer pressure to drink during that weekend. Students brainstormed activities and then developed a plan, divided up tasks, assigned jobs, and carried out activities.
This was a direct effort to engage and empower students and community partners. This partnership was more than just consultation, but rather consisted of ongoing support between two student groups, district staff, and community partners to first build the students' knowledge base and then enable them to take active roles in decisions about the project's direction. Empowering students to learn and take action about issues that matter to them has a substantial impact on shaping school safety measures within the school community.
"What I liked about our Prom Promise was that our kids were standing in line to sign the Prom Promise card before we had even opened our booth! It was something our kids wanted to do….maybe the goodie bags we had assembled had something to do with it…but, the eagerness of our kids to sign and take selfies with the cards was great. Once the cards were signed, we attached them to butcher paper and hung them up at the actual Prom entrance to serve as a reminder of the Promises made. Prom Promise helped our parents to know their child would not drink and drive and helped our school know we were setting up our children to have positive lasting memories." - Stephanie Jess, Student Council Sponsor
Ismael Castro, Emergency Operations Plan Manager, Socorro ISD
Staff/Faculty Development and Training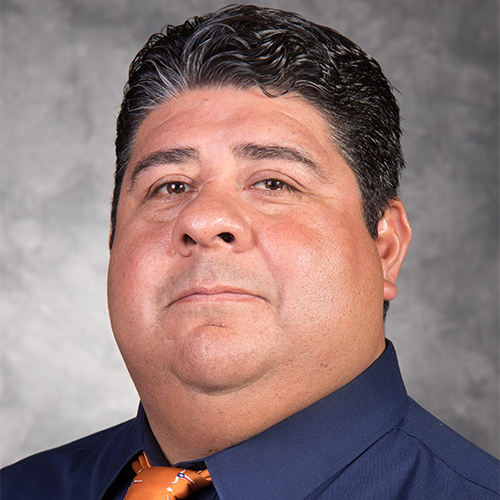 Mr. Ismael Castro is very passionate about school safety. His number one priority is to ensure that all stakeholders are trained in emergency operations, and he has gone above and beyond to make sure his district has the latest information on safety. He always makes himself available to attend community meetings, volunteers to present to parents, and most importantly makes it his personal responsibility to make sure that all students and staff feel safe.
Mr. Castro personally manages all 47 campuses to ensure all drills are completed with fidelity. He has implemented many best practices in the district's drills such as recording videos, using students and teachers to show correct procedures and safety tips, that were used to train the students and teachers. He has also has worked with the district's technology department to put all documentation of drills online to make sure his district stays in compliance. Mr. Castro does not miss an opportunity to attend city and state level meetings to collaborate and learn about strategies that he can bring back to help ensure continued safety throughout the district.
"I feel fortunate to have the opportunity to support and train teachers, school administrators, staff members, and district leadership in the implementation of the district emergency operations plan. The collaboration and the planning as a team are important aspects of keeping all SISD students and staff safe and prepared for any situation that may arise in our schools. The Socorro Independent School District has established a districtwide culture of school emergency preparedness through training and conducting emergency drills involving key members of our schools and community with a focus to Keep SISD Safe." - Ismael Castro
Craig Bessent, Assistant Superintendent, Wylie ISD
Outstanding Individual Service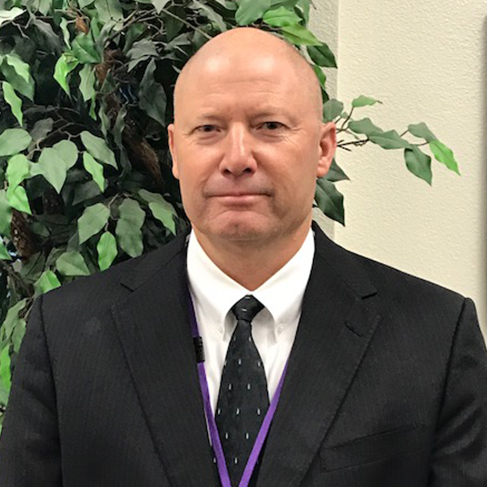 Mr. Craig Bessent has been a Texas educator for 38 year and recently has been the driving force in securing school safety personnel for his district. He assists with and creates school safety training in the community with local law enforcement. He collaborates with law enforcement departments across the state of Texas to provide school safety training and uses his training to provide evidence-based practices. Mr. Bessent served as a member of Governor Abbott's Roundtable on School Safety and as an advisor to the Texas Senate and House of Representatives on safety in schools and homeland security. Mr. Bessent has been the guiding force in school districts adopting a school safety program and employing school marshals. Wylie ISD is grateful for the program he has developed to keep the students and staff safe.
"Creating and maintaining a safe school environment is one of the most important steps in creating a positive school climate. The long-term results of that safe culture can improve learning performance as well as aid in crisis intervention and possibly reroute students that may be on a pathway to violence." - Craig Bessent
Bastrop ISD PD
Collaborative/Community Partnerships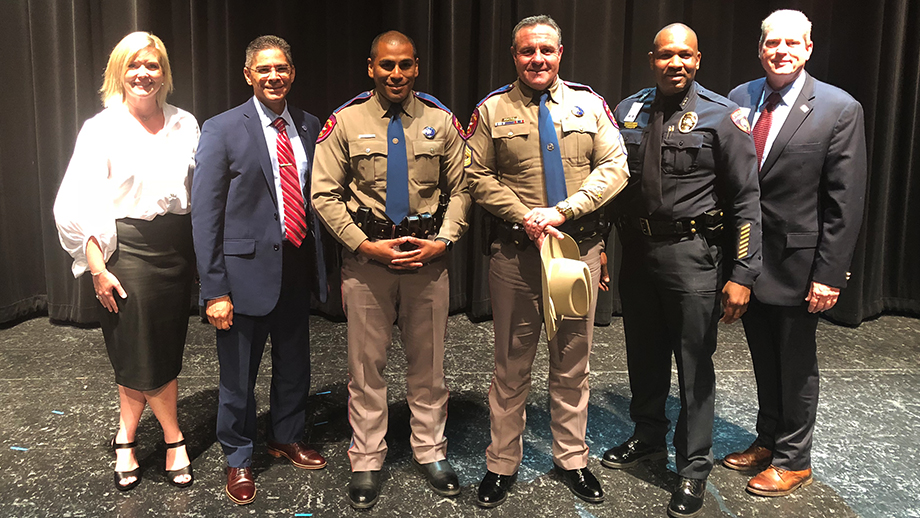 The School Safety Symposium provided information related to promoting school safety and strategies to immediately and effectively address school safety situations. Under the direction of Bastrop ISD PD Chief of Police, Jeffrey Yarbrough, the approach to bring all stakeholders together was an effective and innovative tool to encourage collaboration. What occurred at the symposium allowed stakeholders invested in school safety to collaborate with one another, share information and ideas with others, and develop strategies and programs in advance of an emergency.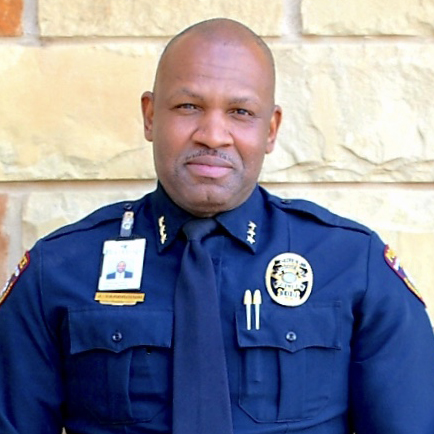 "What I found most rewarding about the School Safety Symposium was the willingness for law enforcement and school district leaders from around the State of Texas to come together in Bastrop, Texas, for a cause that is most important to all; the safety of our children. Santa Fe ISD Police Chief Walter Braun and Assistant Chief Gary Forward willingly shared their heartbreaking experience with us so that we could learn from it and improve school safety response protocols and procedures. DPS Sgt. Richard Adkins and Trooper Maurio Arce provided valuable input from that of a responding non-school district police perspective. Their input helped us to identify and close security gaps that might have existed between schools and outside law enforcement agencies." - Chief Yarbrough, Bastrop ISDPD
Officer Robert Ferdin, Losoya Middle School Police Officer, Southside ISD
Positive School Climate/Prevention Programs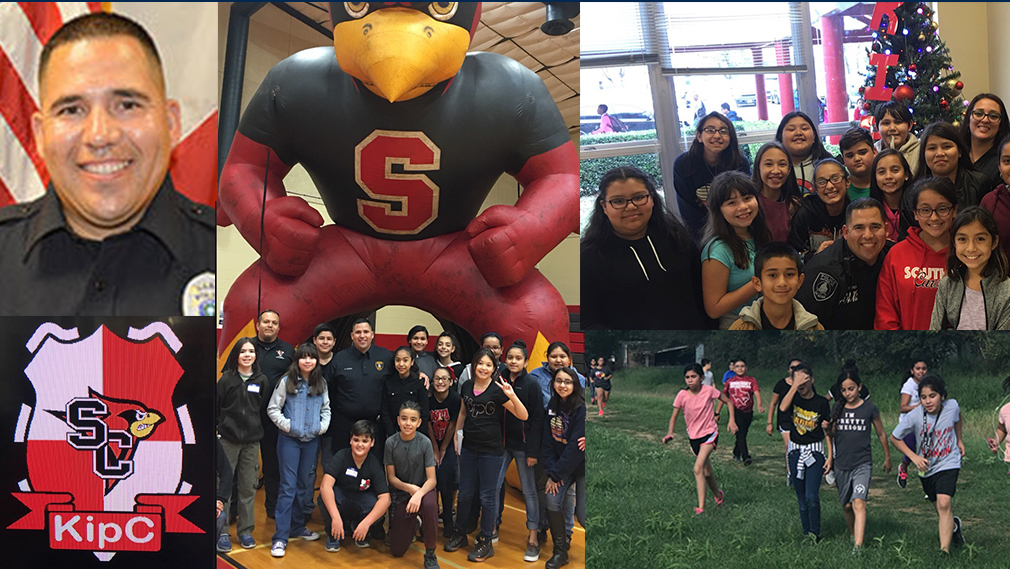 Officer Robert Ferdin is committed to creating a safe and positive learning environment which encourages and empowers students to be positive role models, build a sense of community, prevent bullying/cyber bullying, learn conflict resolution, and transition into young adults. Officer Ferdin is passionate about helping all students, especially students at-risk. Growing up as an at-risk student himself, he is making every effort to establish a positive learning environment for all students and staff and instill leadership qualities with a focus on education.
Officer Ferdin founded and established KipC (Kids Influencing Positive Change) to promote health and fitness, positive attitudes, and team building, especially for at-risk students having difficulty socially, emotionally and/or behaviorally. Students apply and interview to take part in three areas of the program – KipC Leadership, Safety Patrols, and the Run/Walk Club. Approximately 150 students participate in the program. KipC is unique as it includes student leadership development, safety patrols to instill a sense of belonging and community volunteerism, and an opportunity to build the student socially-emotionally through physical activity and fitness.
"KipC (Kids-Influencing-Positive-Change) creates a supportive environment that allows children to focus on learning and developing new skills, while giving them a sense of belonging." - Officer Robert Ferdin
Boerne ISD
Positive School Climate/Prevention Programs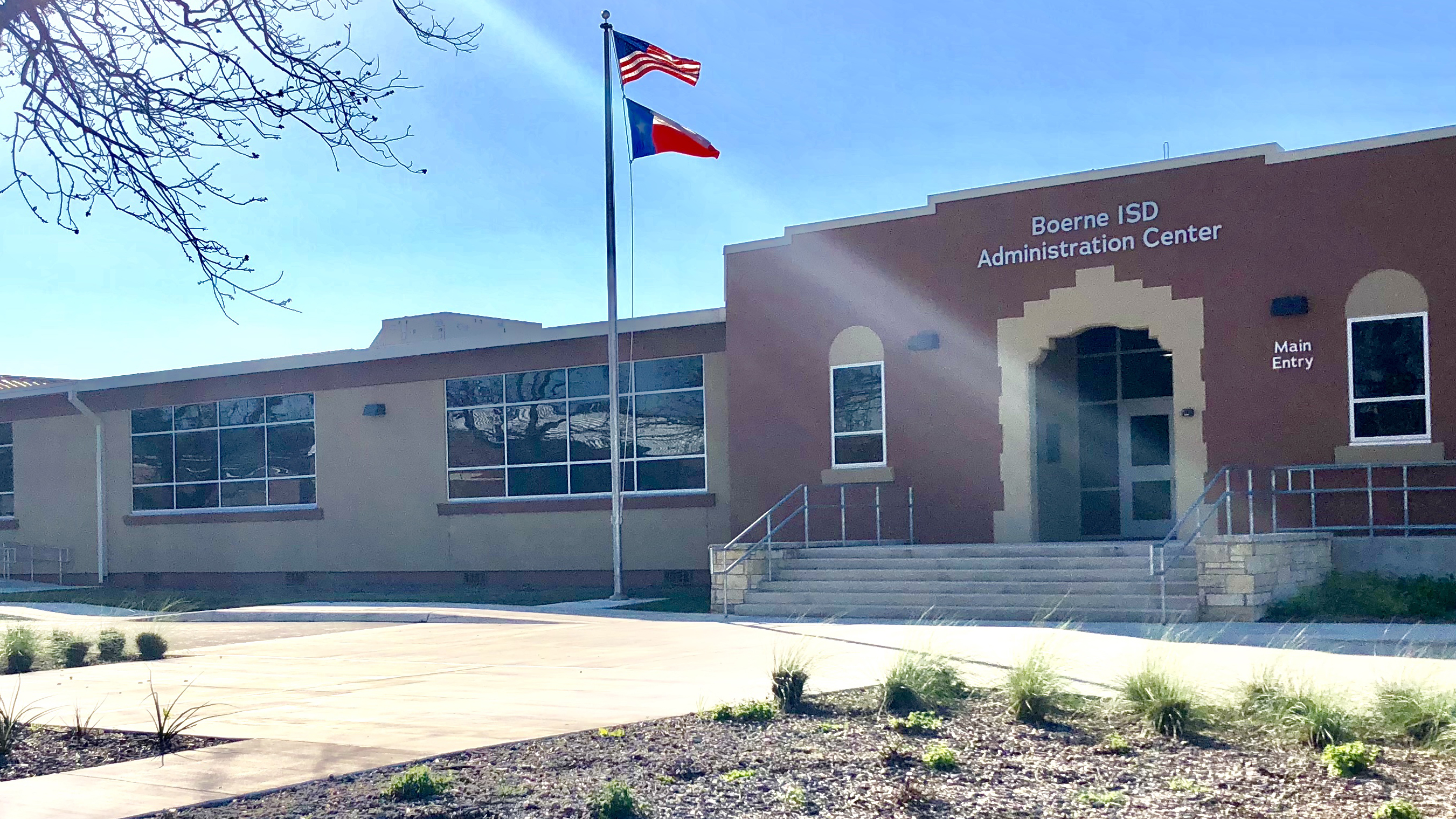 The Boerne ISD has partnered with a new coalition, the Boerne Coalition of Resources and Resilience, to develop a series of resources and wellness programs with the goal that all community programs work together for children and teens to prevent problems before they start and assist youth and families that are encountering mental health or substance related problems.
The Boerne ISD Suicide Prevention Plan, Protocol, and Training is an extremely comprehensive, written plan that is used throughout the district, by students, staff, administrators, and counselors. It was developed by a steering committee comprised of community members, parents, representatives of all campuses at all levels, and students. It utilizes prevention beginning at the elementary grade levels, annual training on suicide and early signs of mental health issues for all staff and faculty (not just new faculty, as required by the legislature), and includes parent and student training on recognizing and helping students who may report signs of suicidal risk.