K-12 Standard Response Protocol Toolkit
3.1 Teacher Guidance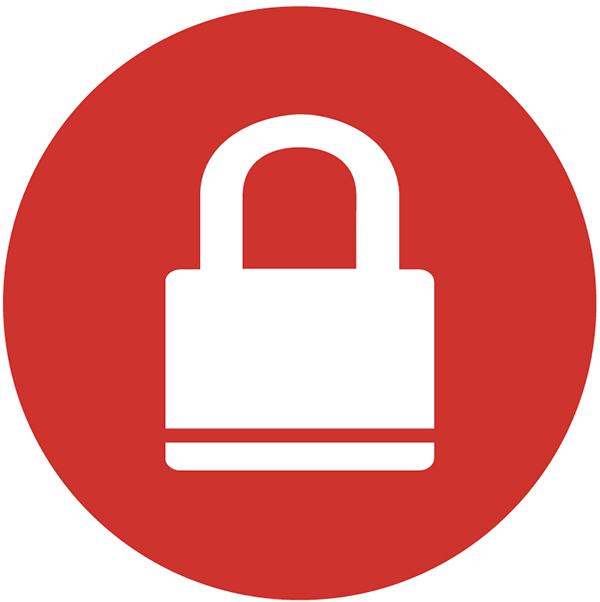 Teacher Guidance: After Lockdown Drill
In 2010, Dr. David Benke tackled a gunman at Deer Creek Middle School in Littleton, Colorado. A 35 year veteran teacher, Dr. Benke offers his conversation with students after a Lockdown Drill. This is provided as guidance for a conversation with students.
"It is important for teachers to have a conversation with their students before and after a lockdown drill."
Talking to Kids About The SRP
There is a great deal of variation between elementary and high school. Elementary Students are much more willing to do what they are told. High school students always think they know better than adults. Perhaps with high school students our best goal is compliance rather than agreement.
Before The Drill
This is important to insure that the drill is done well. Use the wall poster to get the conversation started. Emphasize that the rules; no phones, silence, lights out, out of sight, locked doors, are all absolutes.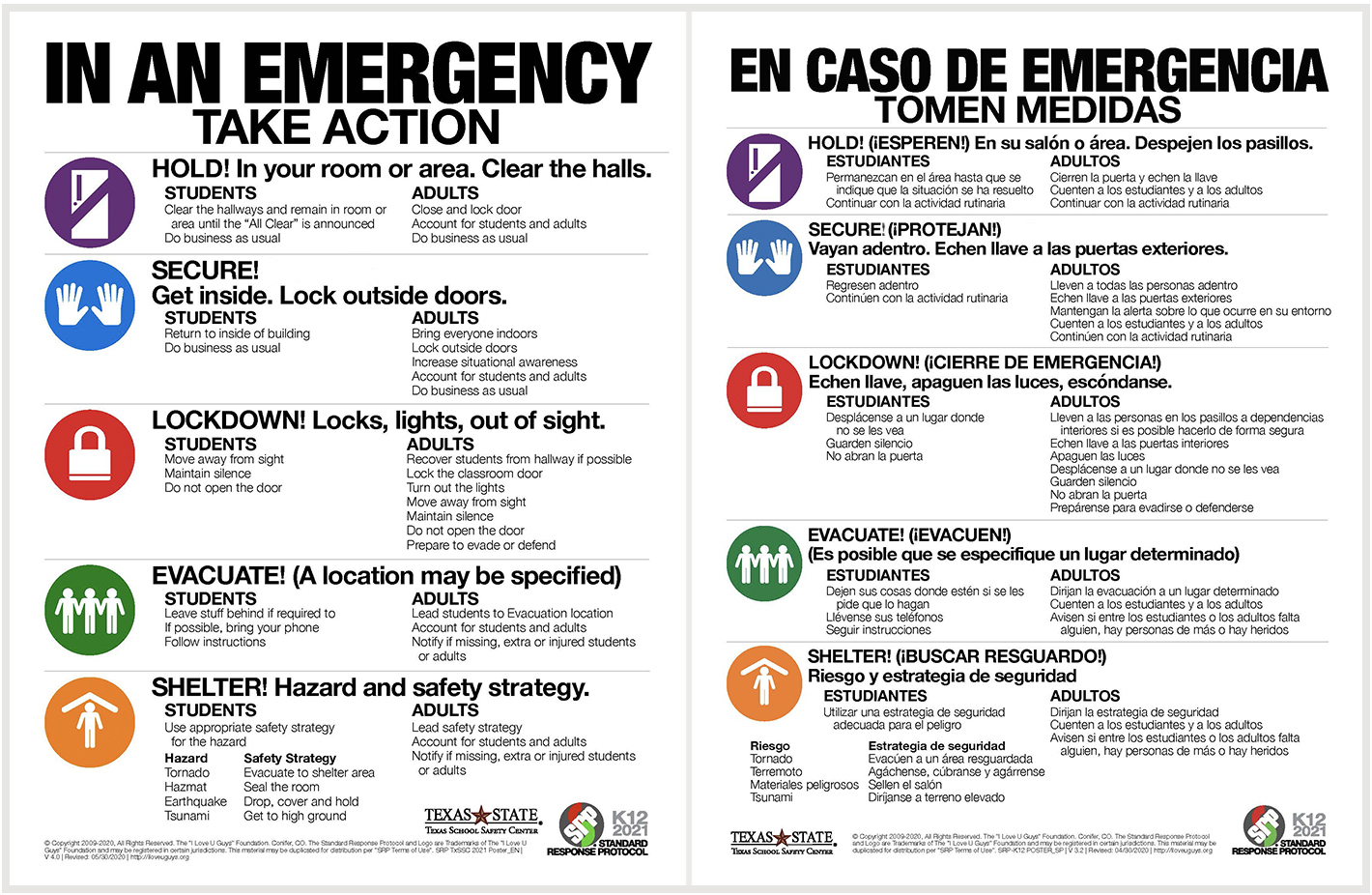 This K12 SRP Wall Poster was created by The "I Love U Guys" Foundation for you to print and place on your wall in order to remind everyone of the different SRP actions and allow teachers to start the conversation about SRP with their students. To download and print the K12 SRP or SRP-X Wall Poster please click the button below.
Download The K12 SRP Wall Poster
Download The K12 SRP-X Wall Poster
You are drilling to save lives. A phrase I found useful is, "I'm trying to keep you safe. I am not going to apologize for trying to save you."
Be sure the students know someone may come by to try the door. They are to maintain silence.
Safe Zone
Point out where the students are to sit and hide. Be sure to find an area that is not visible from a hall window. If a student can see out the hall window, a bad guy can see in.
Check the doors and windows to your room. Note how the doors open, in or out. Are they lockable from the inside or do you have to go into the hall to lock the door. These factors may influence your decision regarding how to barricade a room or if you teach with your classroom doors locked. If there are options for changing locks, this should be pursued.
Decide on Your Station in The Room
Will you sit with the kids?
What protocols have been approved by your district and what training have you received? You need to think about what you might do in an emergency situation in order to prepare yourself for doing what is needed.
Refer to your EOP for guidance.
After The Drill
This is important for the students to do Scenario Based Thinking.
The first question is crucial. After the first one the students realize that it is really ok to ask and you will probably have to end the discussion after about 10 minutes when the "what ifs" start to become absurd.
Therefore, you might want to prime the pump by asking. "How many of you wonder what would happen if you are... (in the hall, in the restroom, at lunch)?
Remember they aren't, just, trying to get out of class. I know your subject is important. You wouldn't want to teach it otherwise. But you are giving a kid a skill that is important for her entire life.
What if I am in the hall?
We will check the halls quickly before we lock and turn the lights out. Get to a classroom, the first classroom, as quickly as you can and lock down.
If the classroom is already locked and lights are out, then find a place to hide or if you can evacuate, do so. Do not go from classroom to classroom. We will not open the door for anyone because that person could be held hostage. If someone has a legitimate need to get in the room that person will have a key.
Call on students and ask if they have a thought about where to hide if they are in the hall or could they safely evacuate. Talk about available options and what is approved by your district.
What if I am at lunch?
The same procedure applies.
What if I am in the restroom?
The same procedure applies.
What if a bad guy comes in the room?
The kids should know to evacuate. Tell them which door and to where, preferably to another room to lock down. Decide what you are going to do because the next question will be, "Mrs. Faversham? What are you going to do?"
What if I am outside?
Identify where you can go to be secure and be accounted for. Do not go into a school building that is in lockdown, unless that is the safest alternative.
Public Address Protocol
The public address is repeated twice each time the public address is performed.
The following represents the Public Address for The Standard Response Protocol:
Lockout! Get Inside. Lock outside doors.
Lockdown! Locks, Lights, out of Sight.
Evacuate! To a Location.
Shelter! For hazard using Safety Strategy.
Hold in your classroom.
"The public address is repeated twice each time the public address is performed."
While SRP is an all hazard approach, the protocol suggests placement of scenario, public address posters near all reasonable public address systems.
Classroom Posters

Part of a school's commitment to SRP is displaying posters in classrooms, libraries, cafeterias, gymnasiums auditoriums and hallways. The Foundation recognizes that this commitment may impact printing budgets and consequently asks that schools or districts commit to a time frame when poster installation can be completed.
Download The K12 SRP Wall Poster
Download The K12 SRP-X Wall Poster
Download The K12 Public Address Wall Poster
Download The K12 SRP Lockout Door Poster (English Only)
Download The K12 SRP Lockout Door Poster (English and Spanish)
Download The K12 SRP Lockdown Drill in Progress Poster
Cell Phones
It is not uncommon for school administrators to ban cell phone use during a lockdown. Parent instincts may be at odds with that ban. Often, one of the first things a parent will do when there is a crisis in the school is text their child.
In evaluating actual lockdown events, the initial crisis may only take minutes. After the threat is mitigated, Law Enforcement typically clears the school one classroom at a time. This process may take significant time. During this time, both parents and students can reduce stress through text communications.
There is also an opportunity to ask the students to text their parents with crafted messages. For example, "Pick me up at Lincoln Elementary in one hour. Bring your ID."