School Pipeline Safety Toolkit
4.0 Leak Recognition and Response
Pipeline leaks are serious situations. If your school is located near a pipeline, your multi-hazard emergency operations plan must provide for a pipeline emergency and appropriate response actions. Training for all employees on each of the actions included in the multi-hazard emergency operations plan is important to prevention, mitigation, preparedness, response and recovery from any emergency the school is faced with, including a pipeline emergency.
Use your sense of smell, sight and sound to identify a potential pipeline leak. Indications of a leak may include: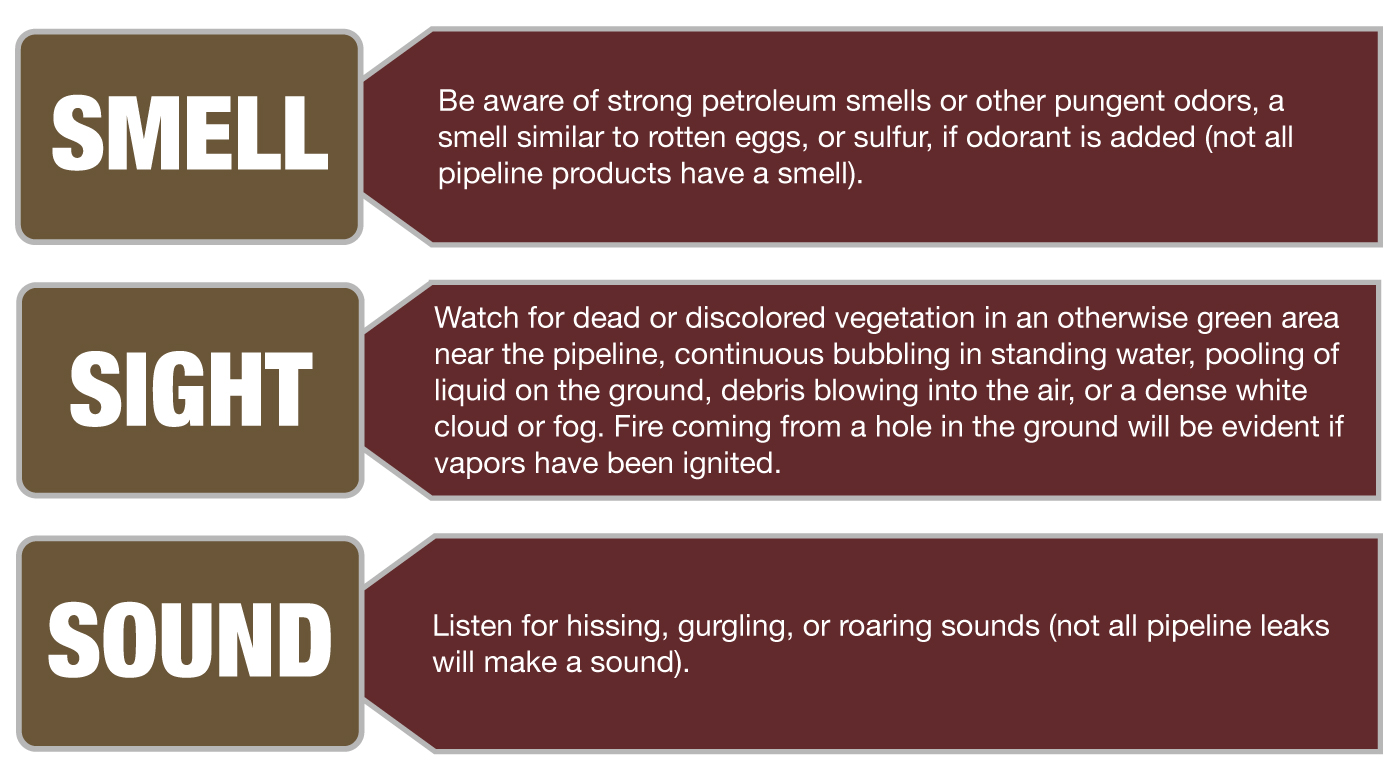 If you suspect a leak near a pipeline right-of-way or aboveground facility:
Leave the area immediately by foot, moving away from the pipeline in an upwind and uphill (if possible) direction.
Recommended evacuation distance is determined by the pipeline product, size and pressure. Schools can contact their local pipeline operator to discuss recommended evacuation distances.
Do not operate school buses, or any vehicles, mechanical equipment, cellular phones, electronic devices or any item that could create a spark near a suspected pipeline leak. Do not light a match and avoid breathing or coming in physical contact with liquids or gases coming from the pipeline.
From a safe location, call 911 and the pipeline operators' emergency number. If the pipeline operator is unknown, you can call 911 and then call 811 for help notifying local pipeline operators.