Digital Threat Assessment Toolkit

Digital Evidence
9.1 Reverse Image Search Process
Searching with Google
Conducting a reverse image search using Google Images is the most preferred and easiest method. Using a desktop/laptop computer, go to https://www.google.com/images and click on the camera icon as seen below.

Search by image will appear. This allows the user to search by image URL or by uploading an image from a device or computer. To search for an image by URL (directly from the web), locate the image being searched for and right click on the image. Choose Copy Image Location by left clicking that option, then paste the address into the search field and click Search by Image.
To upload an image, click on the Upload an Image tab. A prompt will appear asking for the user to select the desired file from the device/computer. If the image being searched for is online, save the image to a computer by right clicking directly on the image and choosing Save Image As by left clicking that option. Then upload the image to the search engine.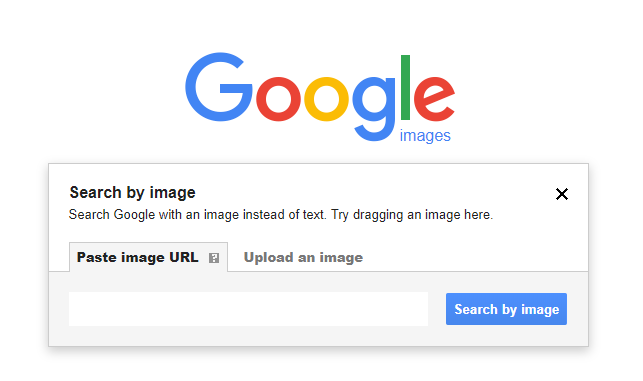 Google will generate search results of where this image can be found on the web and will yield multiple options to find the main source or other sources of the image, if any. See the example below.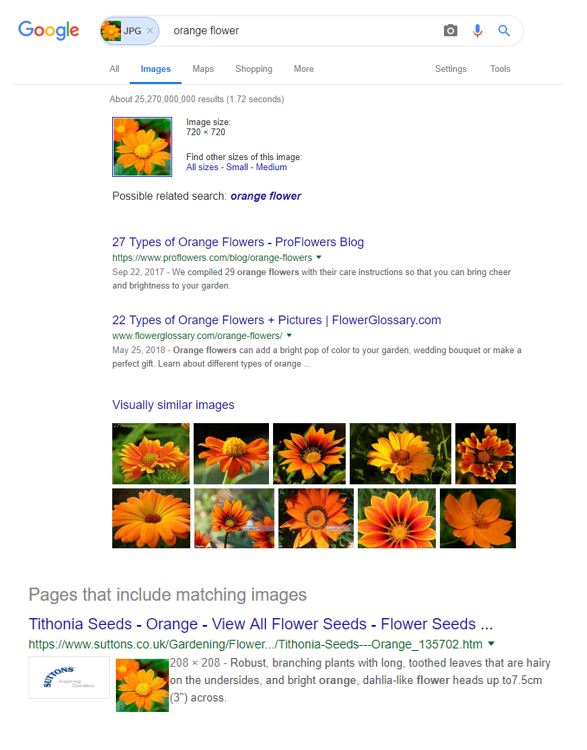 This article from Business Insider includes a tutorial on searching for images with Google.
How to Reverse Search an Image on Google
Tutorial Search: Use Google to Find Additional Tutorials
Seaching with TinEye
Another option for conducting a reverse image search when using a desktop/laptop computer is TinEye. TinEye is an image database independent from Google with a similar search process.
Go to https://www.tineye.com and search images either by URL or by uploading them directly to the search bar.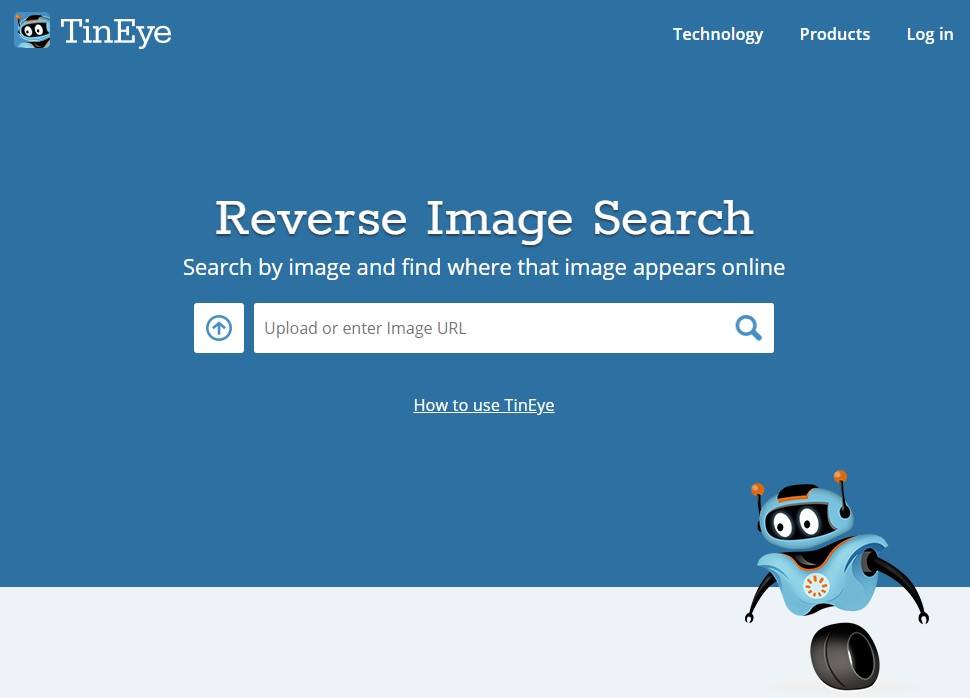 Reverse image searching from a mobile device is NOT recommended because the most accurate results come from using a precise screenshot and a browser search. The camera icon will not appear in the search bar as it did above. If it is necessary to use a smartphone or tablet, download a reverse image search app from the App or Google Play Store.
Reverse Image Searching Apps
When using a Reverse Image Searching App, the image being searched should be cropped to exclude any background pieces as the app will search for this material as well.
Based on what is currently available, we recommend the following free Image Search apps:
Reversee - Apple iOS Devices (available on the Apple App Store)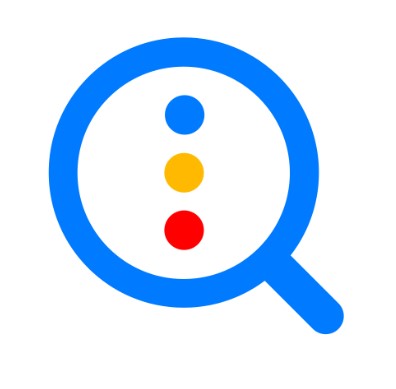 Search By Image - Android Devices (available on the Google Play Store)