Digital Threat Assessment Toolkit

Digital Evidence
8.1 Visual Details Matter
Today, most photos are taken with the camera on a phone or tablet and are immediately available for review and dissemination. Photos can also be taken from a social media app. Each app likes to distinguish itself by having different displays with unique app details and fonts. Being able to identify which social media platform an image originated from can save time and is helpful with developing focused interview questions.
To illustrate, here is a photo taken through the iPhone Camera.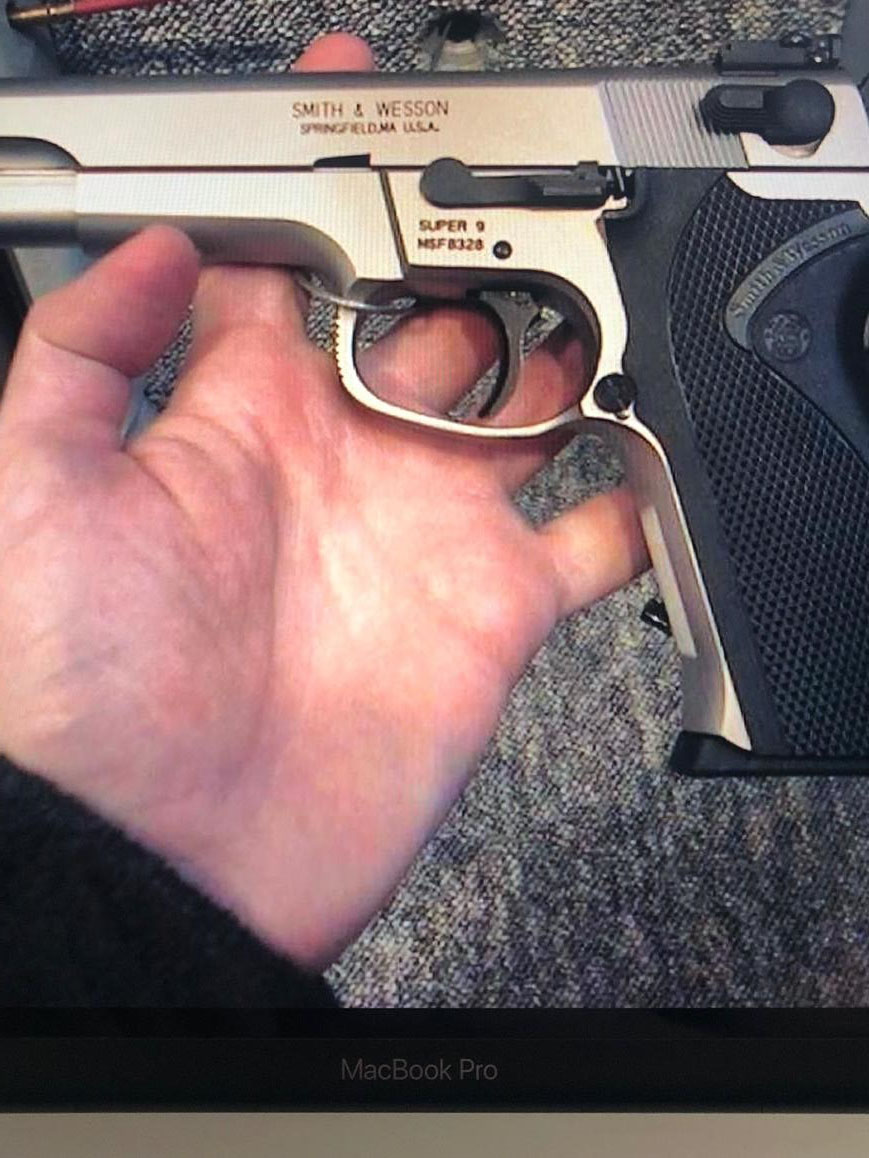 Here is the exact same photo taken through and posted to a few select social media apps. The arrows indicate the unique visual user interface (UI) display features of each app. For example, the photo will look different on Instagram than it will on Snapchat.
Photo Posted to Facebook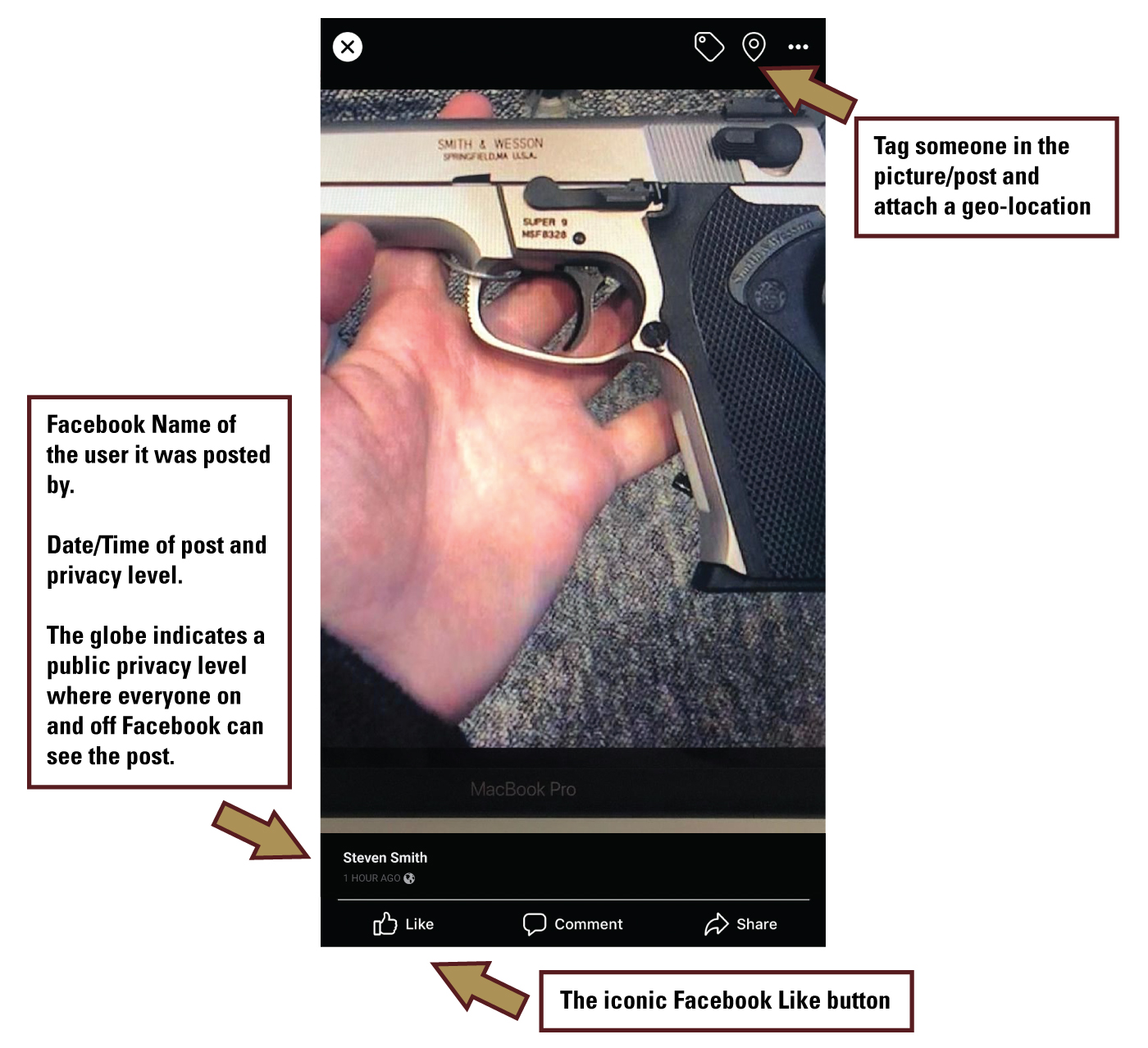 Photo Posted to Twitter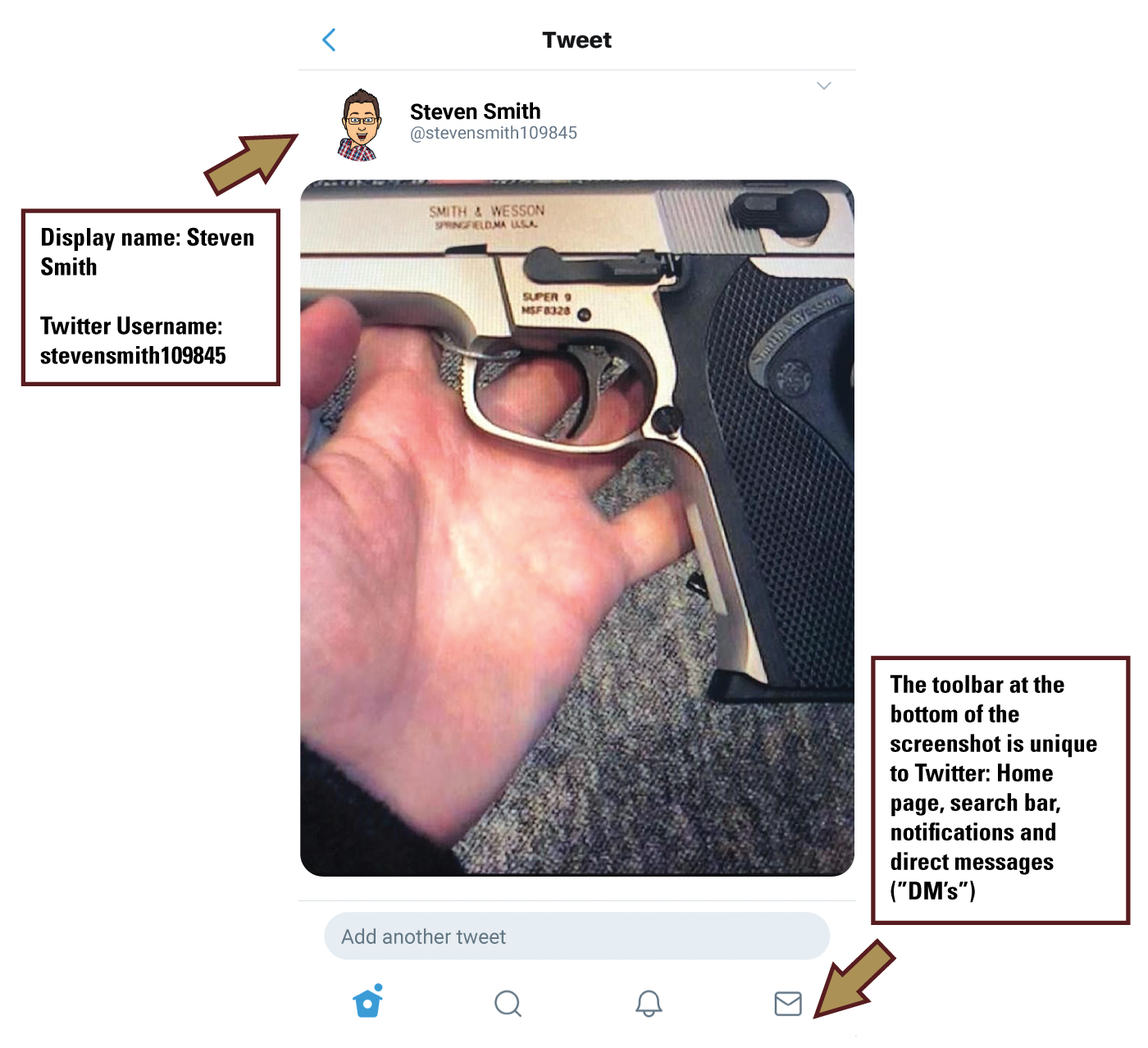 Photo About to be Posted on an Instagram Story (disappears after 24 hours)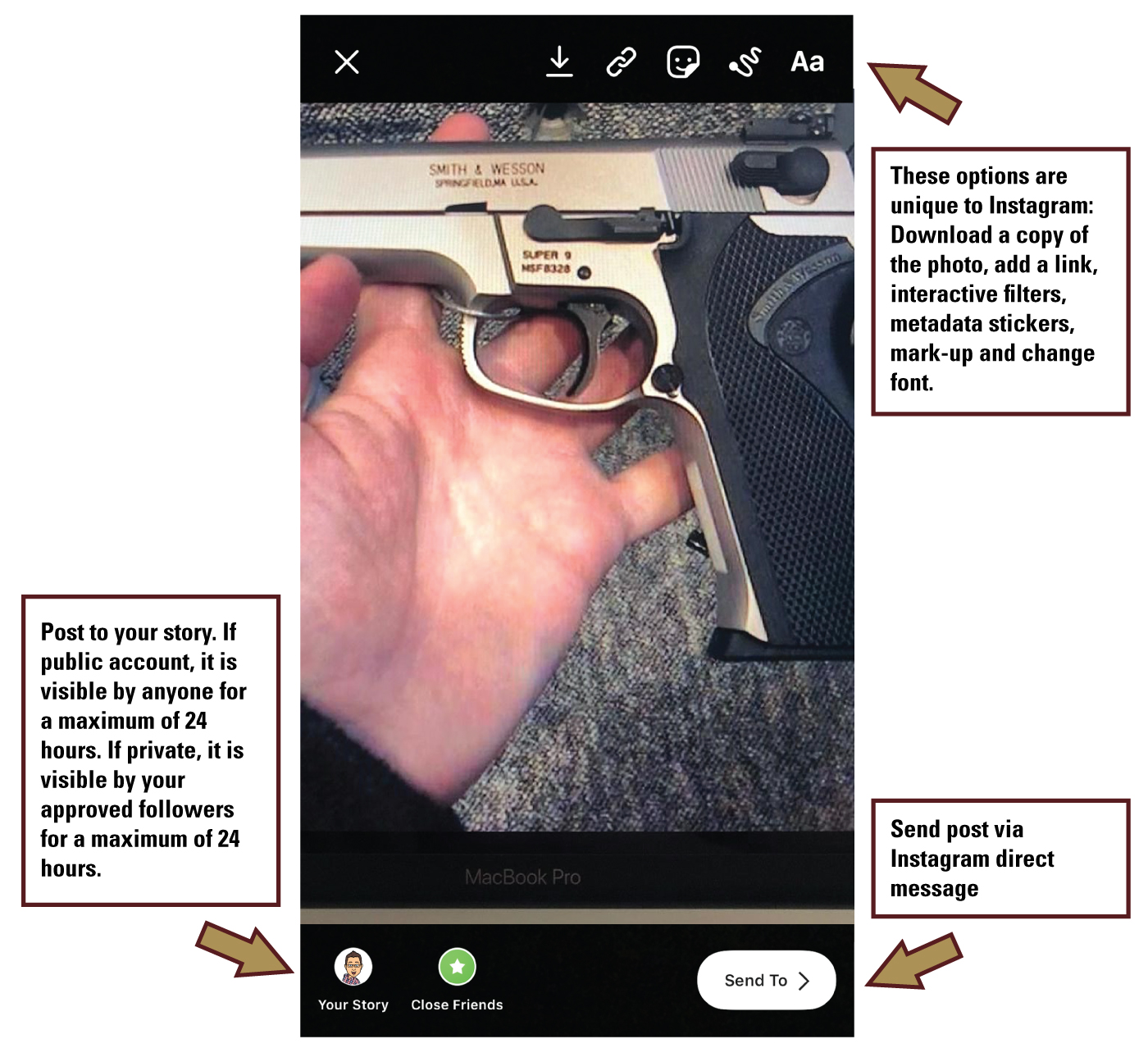 Photo Taken and Posted on Snapchat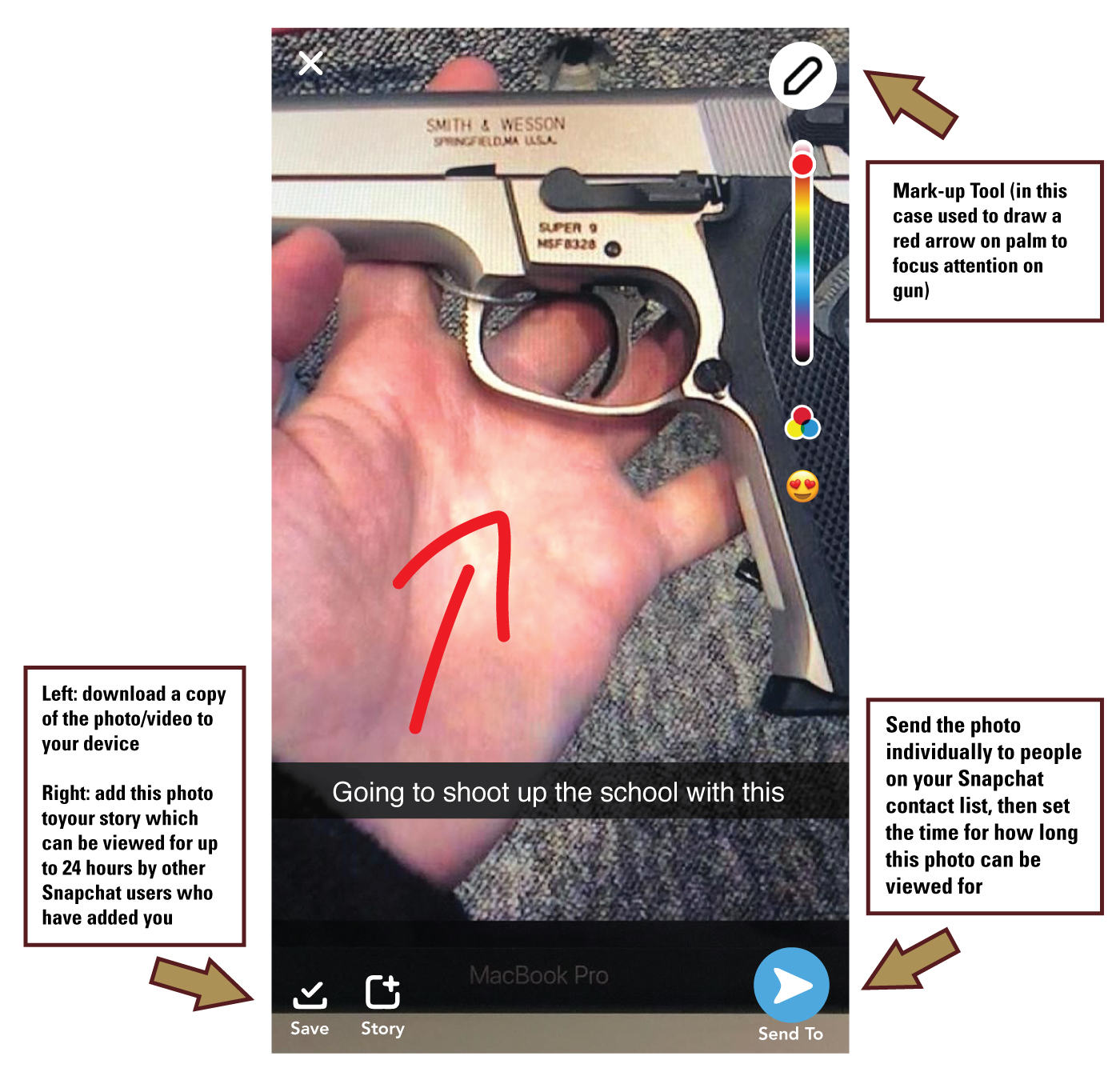 Inconsistencies
It is important to notice inconsistencies which suggest that an image has been edited or changed. Look at the image below and try to find the inconsistency.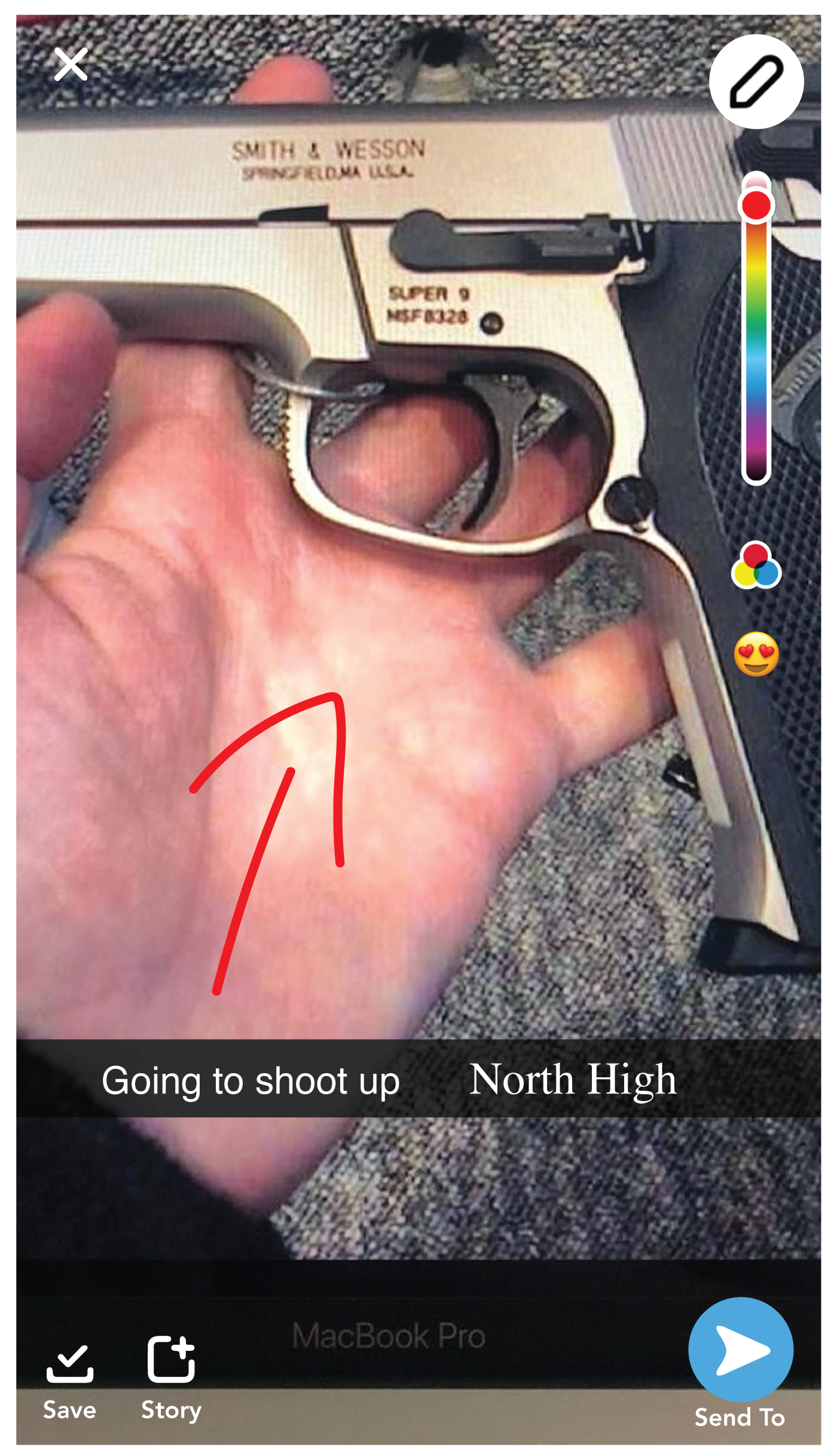 Notice the font difference. The original threat on the Snapchat example shown has been duplicated and then modified with a different (specific) school name. The student has made a simple modification to an existing image found on the internet. This is a common copycat threat.