Digital Threat Assessment Toolkit

The Basics
2.3 Instagram Stories and Highlights
Instagram Stories is a feature that allows users to post photos and videos that disappear after 24 hours. A pink and orange ring around the display picture of an account indicates that the account has an IG Story posted. Users may click on the display picture to view the story within 24 hours of it being posted. Snapchat was the first platform to come out with this feature, which was then replicated by Facebook and Instagram.
Photos and videos posted on IG stories can include user-tagged data such as the time or place that the photo was taken, and other features including interactive filters, stickers, drawings, or custom text. Users may also tag other users or use hashtags (#) in their Instagram Stories.
See below an example of Texas State University's Instagram Story: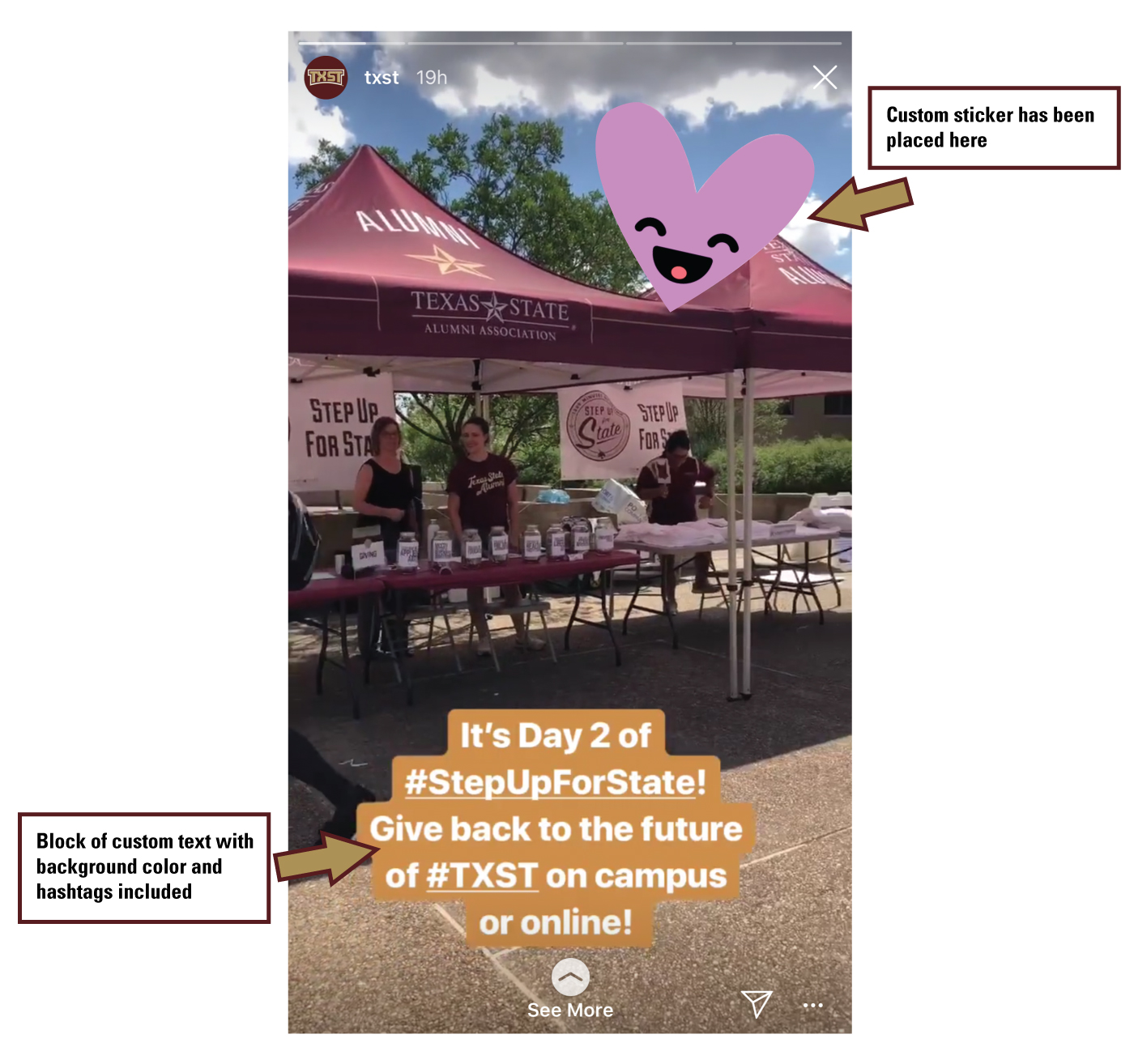 An Instagram Highlight is an Instagram Story that was archived to the user's profile indefinitely. Instagram users are now able to archive photos or videos they had previously posted to their IG Stories on their profile in a customizable folder for their followers to view at any time.