Digital Threat Assessment Toolkit

The Basics
1.2 Social Media as a Tool
Social media is a great tool when it comes to violence prevention as this is where leakage is most often found. "Leakage" is a term coined by the U.S. Secret Service and is used when someone intentionally or unintentionally "…reveals clues to feelings, thoughts, fantasies, attitudes, or intentions that may signal an impending violent act" (Meloy and O'Toole, 2011). It is one thing to make a threat, but it's another to engage in behaviors consistent with that threat. Leakage is a type of warning behavior that typically suggests a preoccupation with the target, and may signal the research, planning, and implementation of an attack. Leakage is considered one of the most important clues preceding a violent act and is found in a majority of cases of attacks.
Online behavior and social media activity give insight as to what the user is spending their time doing, what they are preoccupied with, and what their current state of mind looks like. The reality is that it will be difficult, if not impossible, for many adults to stay up-to-date with new social media applications ("apps") used by young people, and by the time most of us feel comfortable using an app, young people have moved on to using a different one. Remember "My Space?" Even Facebook and Twitter have declined in use by young people in favor of Instagram, Snapchat, and Visual Supply Company (VSCO).
Youth are online, mobile, and connected more than ever before. Self-esteem is validated through "likes" and comments on posts as they self-disclose their lives to a massive audience of peers and others. Some social media platforms are changing their practices to help minimize the effect that "likes" have on self-esteem and mental health. However, social media continues to impact and frame young people's view of the world, and themselves, to a massive degree.
Young people are prolific social media users. According to Common Sense Media, American tweens and teens are online on average 6-9 hours per day. They use social media to meet others with the same interests, to nurture friendships, and for self-expression, entertainment and news, and encouragement and support.
Being socially connected is incredibly important to most young people and gaining followers and likes on various social media sites encourages them to make and keep their profile public. They will often link their various social media accounts for this same reason, for example, tagging their Snapchat or VSCO account in their Instagram account. This can provide a wealth of information if you know how to use social media as a tool.
Some of the most common social media platforms used by young people at the time of this writing include Instagram, Snapchat, YouTube, TikTok, Kik, VSCO, Reddit, WhatsApp, Tumblr, Twitter, Facebook and Whisper. An overview of these apps can be found in Sections 2 – 4.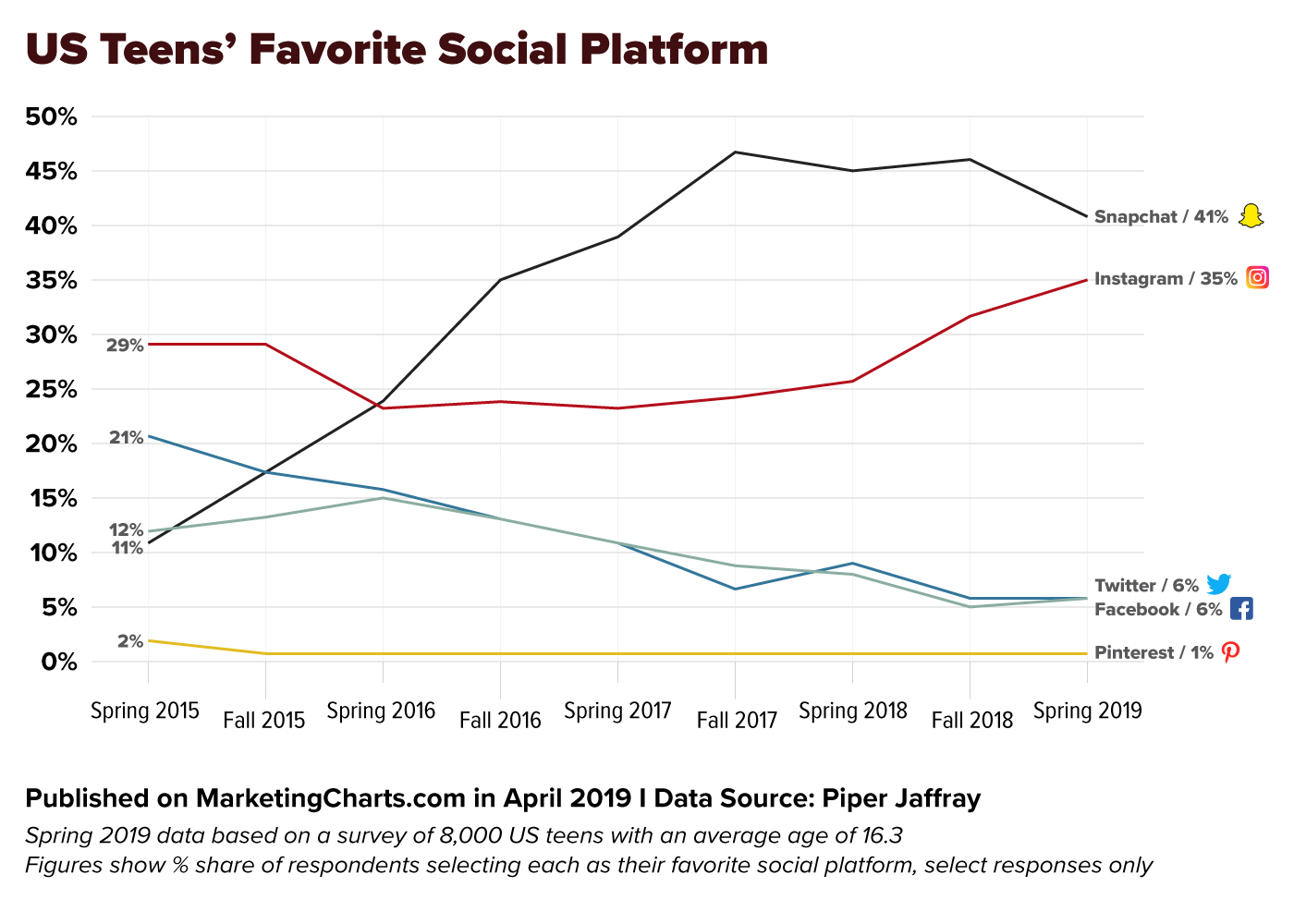 Note: As of 2020, TikTok is rising in popularity as quickly as Snapchat and Instagram.
Tip: If searching through students' profiles, be certain you are NOT logged in, as you may accidentally like or comment on their photos or follow their accounts. It is never appropriate to follow a student's social media account from your personal account. It places you in a precarious situation if you are following, searching for, or liking students' photos via your personal accounts.